Powering Curbside Pickup With Text Messaging
Curbside pickup and other delivery methods have exploded in popularity. Learn how texting can power these new experiences for your business and your customer.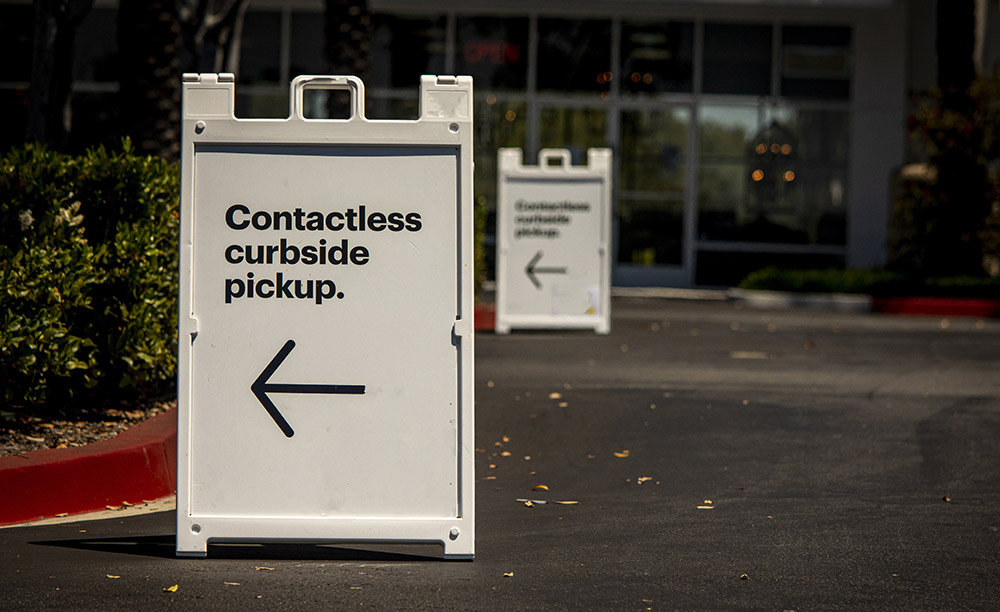 Since the start of the pandemic businesses have explored and implemented new processes to meet customer needs and keep business flowing. One of the big shifts has been the growth of curbside pickup, allowing for consumers to order online or by phone and then have their order dropped in their trunk or backseat when arriving at the store.
Of the top 1,000 retail chains only 6.6% offered curbside pickup to start 2020, but now 50.7% offer curbside pickup. This growth isn't limited to just larger operations, small businesses have added curbside as well by quickly adding online ordering capabilities to their websites.
Curbside as an option is likely to stay too with one study finding that over 47% of consumers intend to keep using it even once the pandemic subsides.
So if your business is already offering curbside or in-store pickup, or if you are justing starting with it for your business, let's look at how to improve the experience with text messaging.
2-Way Texting For A Better Curbside Experience
The more you make communication easier for your customer the better. Using SMS during the curbside pickup experience can improve communication, set clear expectations, alleviate confusion and more.
With SMS being a fast, easy to use channel for consumers, it can boost your pickup experience across these areas.
Market that you offer texting to make the pickup process easy
Send text updates of pickup notifications
Answer process or product questions
Request feedback to improve your process
Let's look at each of these for your curbside or in-store process with texting.
Market That Your Pickup is SMS Powered
Letting customers know that your pickup process is powered by texting is a great way to get more consumers to use it. Knowing the communication will be easy via texting can draw them in. This also points them to the channel you will be giving them updates or helping them via in the process. Advertise this on your website, signage and the ordering process.
Sharing that your process is easy and that help is only a text away boosts consumer confidence to try your pickup options and ensures a great experience.
Pickup Notifications Via Text
Text allows you to communicate all along the pickup process with ease for both parties. Texting can ensure a timely pickup, accurate details and a delighted customer.
Some of the text notifications you might consider for your pickup process are:
Order confirmation
Pickup time estimate
Pickup location or process details
Order ready notifications
Reminders if the order hasn't been picked up
These text notifications will keep your process running smoothly and your customer satisfied.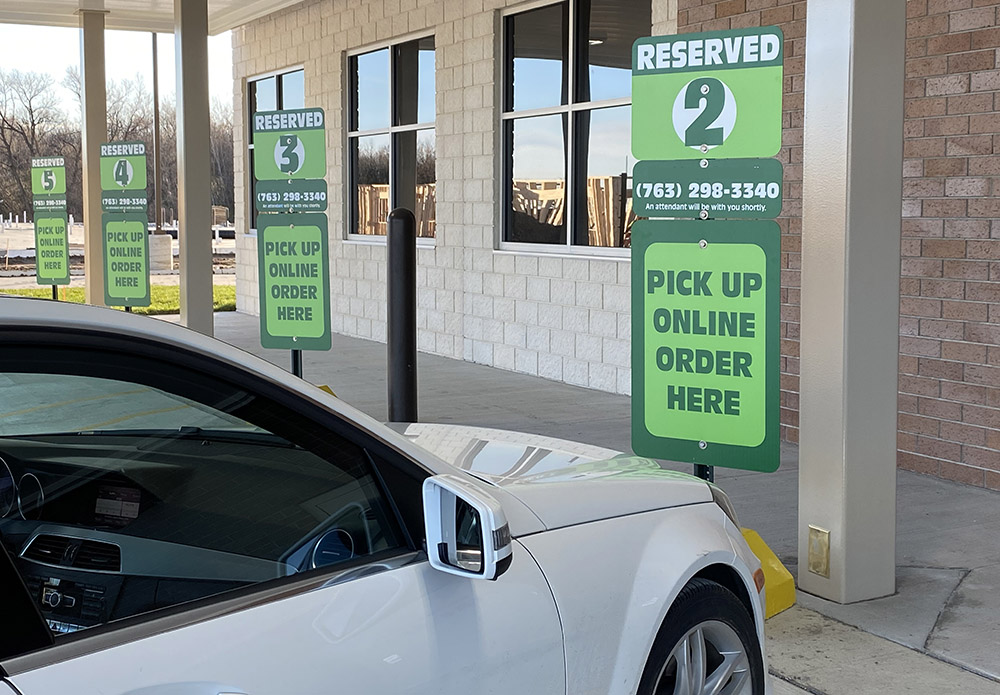 Answer Order, Process Or Pickup Questions
A huge advantage of 2-way texting is the ease and speed of communication. Your customer has an easy channel to ask questions, clarify details and understand the process.
Texting allows you to answer questions about:
The pickup process
Location and site details (like pull into spot #3)
Timing updates
Arrival confirmation (I'm here!)
Changes to the order like an out of stock product or replacement offer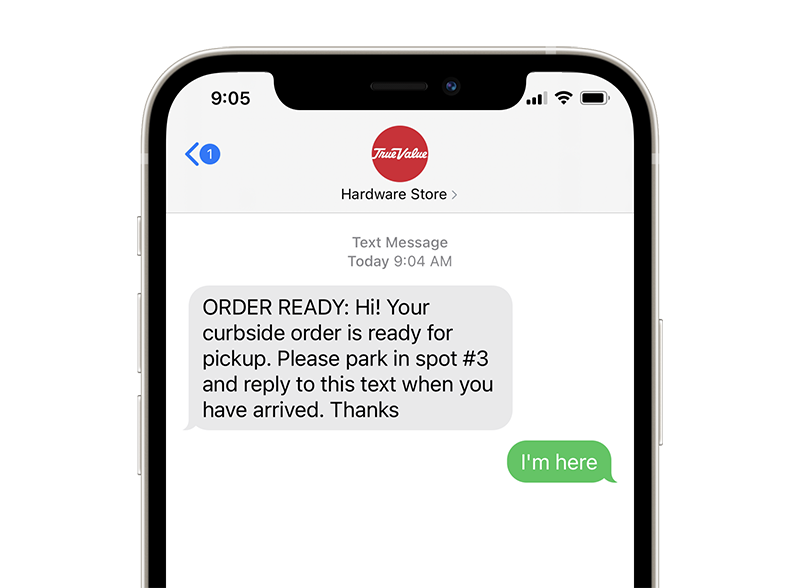 The Leadferno platform allows you to answer these questions over SMS quickly and easily. Our shared inbox allows you to have multiple team members helping customers in the process as well as setting reminders for when orders are ready.
Request Feedback To Improve Or Market
The ability to ask your customers about the process and where you can improve is very powerful. A simple text once the order has been picked up allows you to fid out what went right and what could be changed.
Sending a link to a quick survey or the ability to write a Google review allows you to gauge the customer experience and make adjustments. Even just asking "How did we do?" and allowing them to text a response can capture valuable feedback.
Make Change Easy With Text
Curbside pickup might be the biggest change in your business delivery model or it might be just one of dozens of new ways your business now operates. Having a great communication channel to roll out, manage and support these new models is a must.
Powering your communication with 2-way texting gives you the ability to communicate quickly, effectively and delight your customers.
Similar posts you may be interested in: