Text vs. Chat – Why We Think SMS Is Best
Both SMS and live chat provide great benefits for businesses to communicate with prospects and customers. Let's explore why we think text messaging has the edge.
Mar 29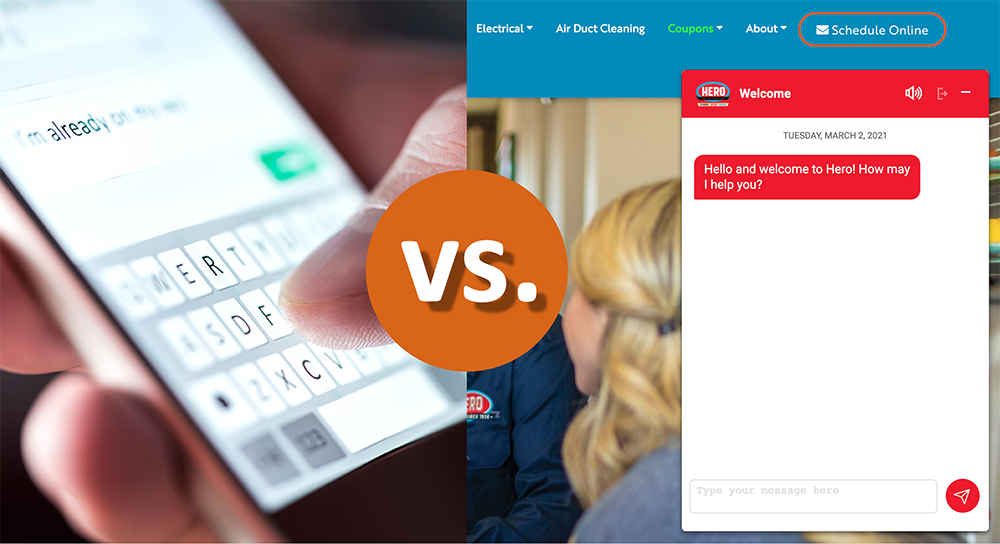 The ability for a business to communicate with their prospects and customers faster has many options today. Enabling your website and business to leverage live chat, messaging and SMS as "real time" channels are all options. But where should you focus your efforts? What channel might emerge the winner if you can only invest in one?
We think using SMS to text with your prospects and customers over live chat is the best option for most local businesses and service based businesses. Let's look at five reasons why.
1- Text is familiar
Consumers are texting machines. Most text with their family, friends, co-workers and activity groups daily. Their text messaging app on their phone is familiar, comfortable and they know exactly how it works sending or reading messages. Compare this with a live chat widget on a website from any number of providers where the interface and functionality varies.
Anytime you are forcing your customer to learn how to work with you, you are adding friction and risking them skipping out on the effort.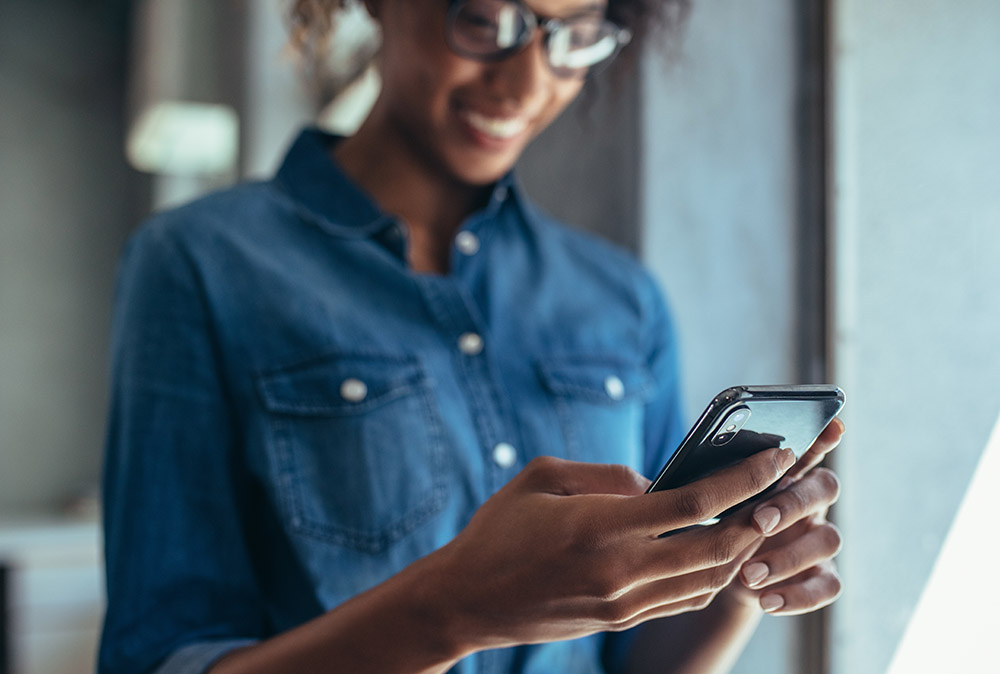 2- Text is mobile
I don't mean mobile like your device, I mean mobile as in free to move around. When you engage in a chat window on a website you are stuck. It's not productive to close the browser window or leave the browser and expect a chat reply if you come back. You also need to check back (if possible) yourself for a reply.
The SMS notifications on the consumer's phone will let them know when their message has been replied to, every single time in the conversation. People love text messages for this very reason. You are notified when you have a reply and free to do what you need to in between messages.
3- Text is fast
The further benefit of both of the above is that SMS conversations can be fast. If you are responsive with your replies as the business, the consumer is used to be engaged in real time conversations. This speed produces a happy customer when answering questions, providing options, setting appointments and more.
4- Text can be ongoing
Starting a conversation over text can lead to additional ongoing benefits. The biggest is adding prospects to your owned audience. This means you have a direct communication channel with them, not dependent on other platforms like Google, Facebook or Instagram. Building your owned audience is huge to your future marketing and communication success.
You also benefit from the text exchange as it starts to answer a question, but then progresses to setting a next step. If that next step is a meeting or appointment you can now text that customer a reminder ahead of that appointment. Studies have shown that appointment reminders are one of the biggest consumer benefits when allowing a business to text with them.
This long term opportunity also points out the importance of respectful and valuable communication. Using SMS to help a customer over marketing to them (unless given explicit permission) grants you a long term relationship.
5- Chat can be "leaky"
Many live chat tools will show an "offline" status when there are no operators online to help prospects or customers. What happens when a website visitor reaches an offline chat tool? It's not good. Our survey found that 57% said they just leave the website. That's a big number and a very leaky lead funnel.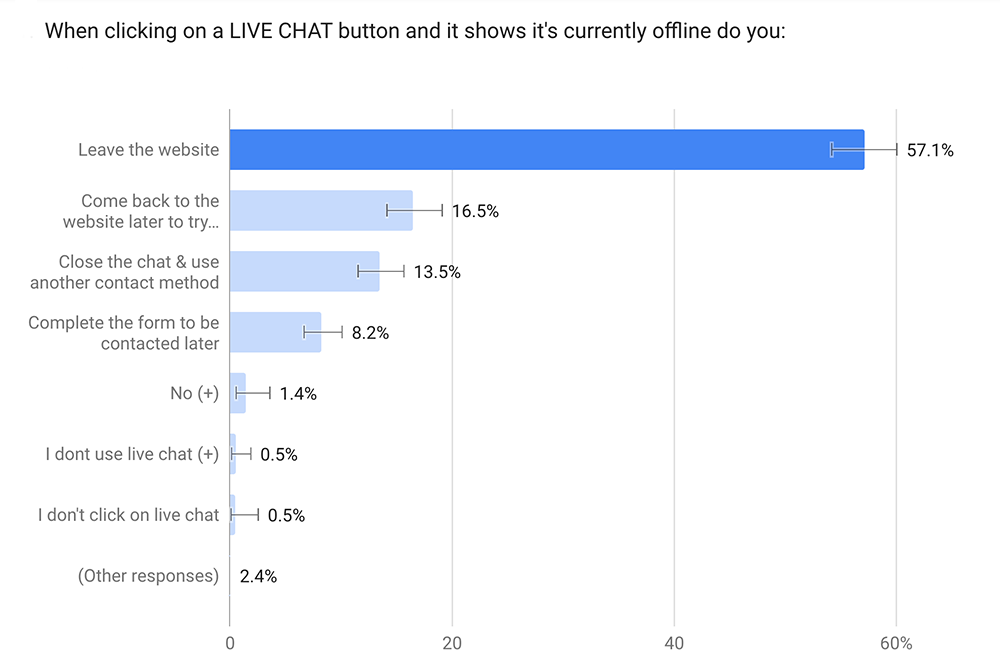 The same survey looked at consumer expectations on response times for text messaging and live chat with a business and it revealed that your business has more time to reply on text. This signals that you have more time to reply to a text with a customer and exceed their expectations of response, making their customer experience better.
Convert website visitors to text messaging
After reading all of this you might be wondering how to move your website visitors to text conversations. We have the answer. Our Leadbox is a web to text widget built to do just this on your website. Adding the Leadbox to your website prompts your web visitor to submit their info to be replied to via text.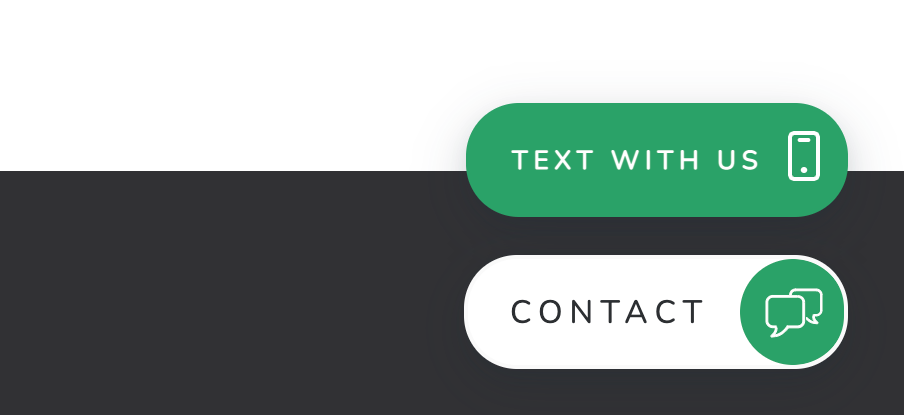 The Leadbox button on your website markets to the website visitor at all times that they can text with you.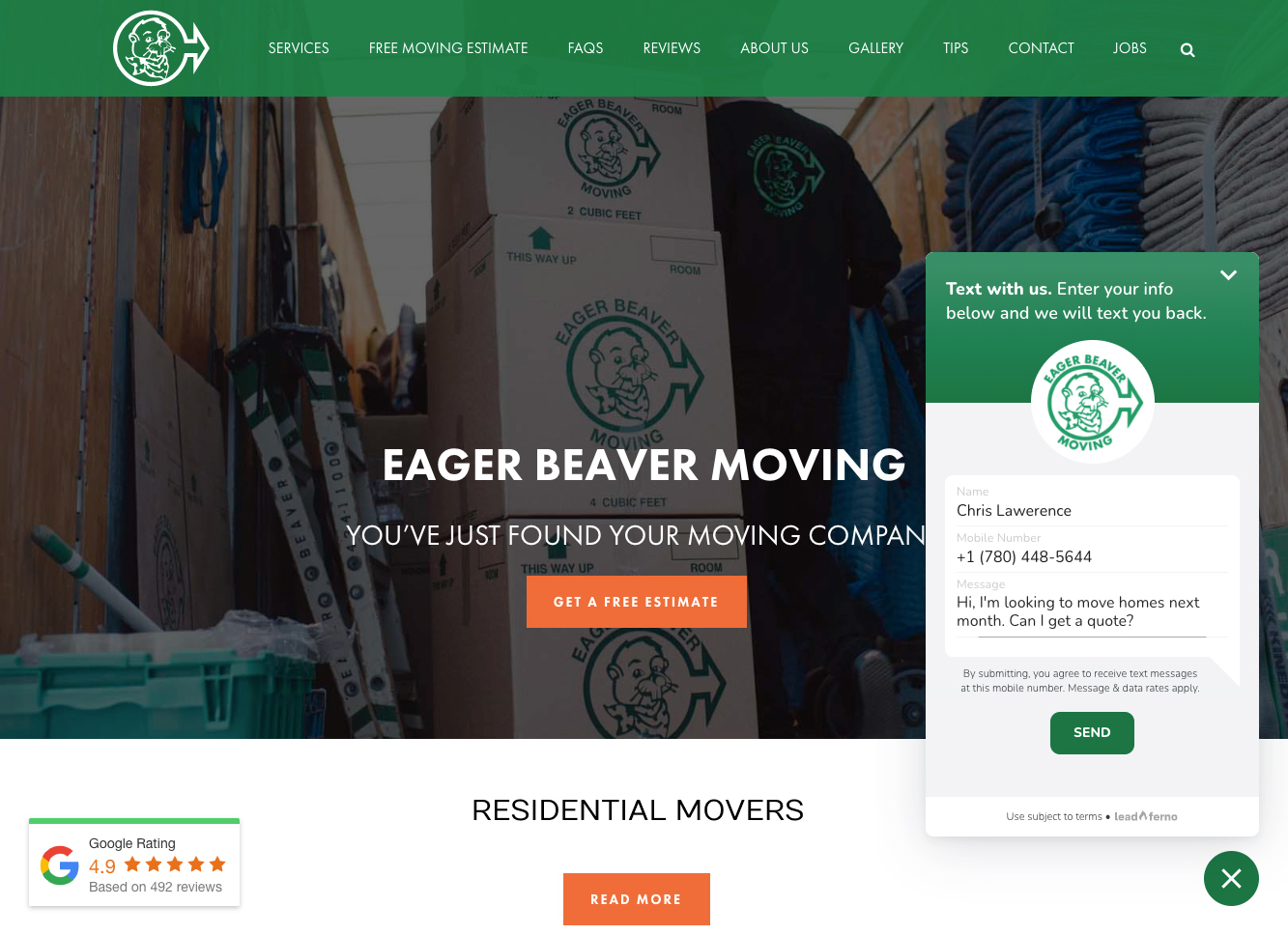 You capture their info and mobile number and can then text with them.
Reap text messaging benefits
As we mentioned, this text vs. chat argument isn't always on the side of SMS. Chat is very helpful for e-commerce and instant website transaction oriented businesses. Based on the above, you can see how local businesses and service based businesses are in position to win with two-way text messaging over chat. It's easier, known, quick and long term. It allows you to win right now as well as in the future.
Similar posts you may be interested in:
Categories: