Time to Text – An Intro To Business Texting Webinar
Watch Leadferno's webinar (video below) on how to get started with business texting. Learn about consent, texting tips, personalization, texting features and more.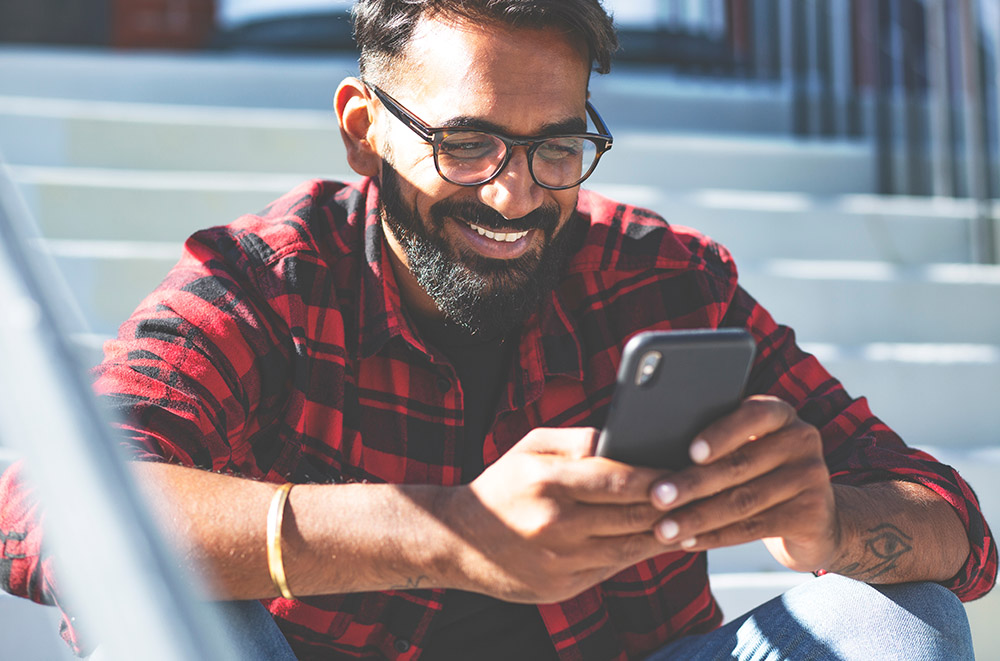 Leadferno's first ever webinar was a great success! We packed a ton of great content on business texting into an hour long webinar covering:
Business texting stats and research
SMS marketing consent
Business texting strategies and case studies
Business texting tips – do's and don'ts
Security
Conversion: Web-to-text widgets vs. Live Chat
Business Texting Webinar Recording
Here is the full video of our presentation for you to view.
Getting Started With Business Texting Now
One big goal of this webinar is to help businesses and marketers comfortable to get started with business texting. We know from talking with so many businesses considering texting that the challenges are change, lack of information and where to start. Our webinar helped address all of these hurdles to get you confident and ready to start texting.
Starting now gives you some great advantages as most businesses are still not using 2-way texting with their customers. Here are a few of the huge benefits to starting today.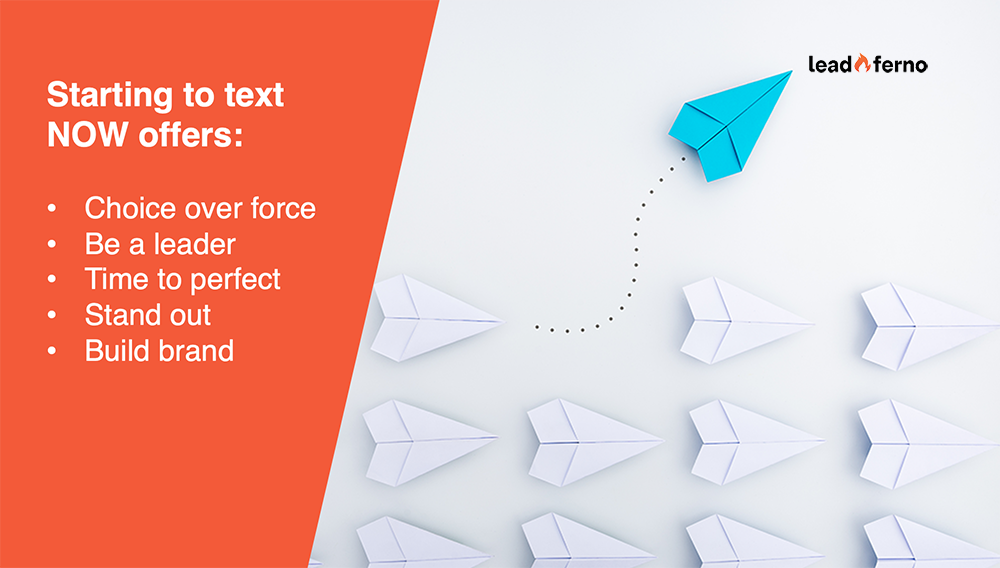 😀  Starting to text is easy! Sign-up for our 14-day free trial of Leadferno.
Embrace What Makes Texting Special
One of the high level thoughts we shared is to embrace and leverage what makes text messaging for business unique and powerful. The main thought is to not go against the grain of what's makes text so popular.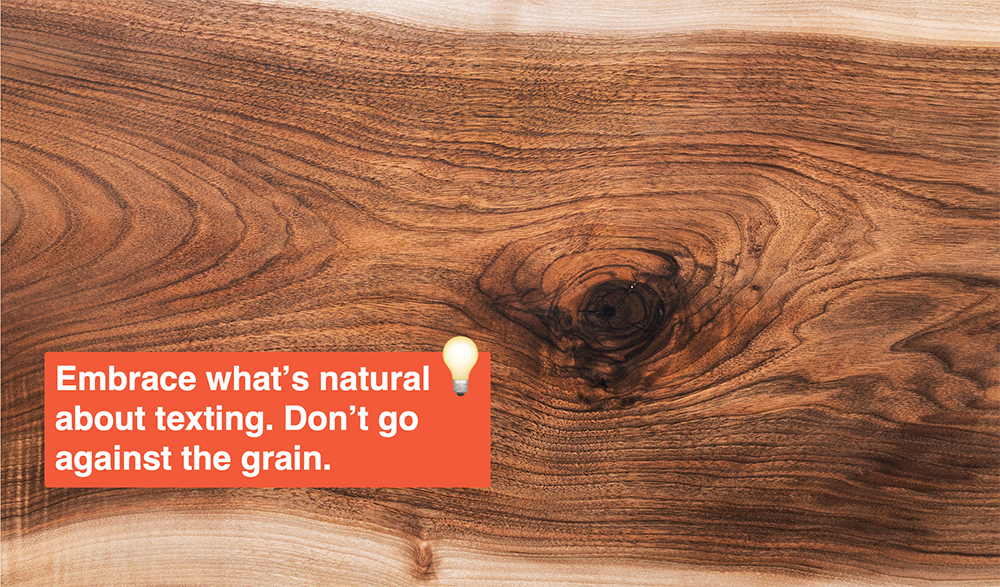 These items are that text is personable, it leverages brevity, offers utility with reminders and is so easy with notifications. It's truly it's own channel that all consumers are familiar with.
Where To Start – Website Conversion
In the webinar we shared our view that the easiest way to get started with business texting is by using a web-to-text widget to answer inbound leads via SMS. Our Leadbox is a highly customizable widget that brings call-to-actions to every page of your website and quickly starts text threads with prospects and customers.
We cover why a web-to-text widget is more powerful for most small businesses than a Live Chat tool as it's easier to manage, produces more leads and more delighted customers. SMS is your best conversion tool choice.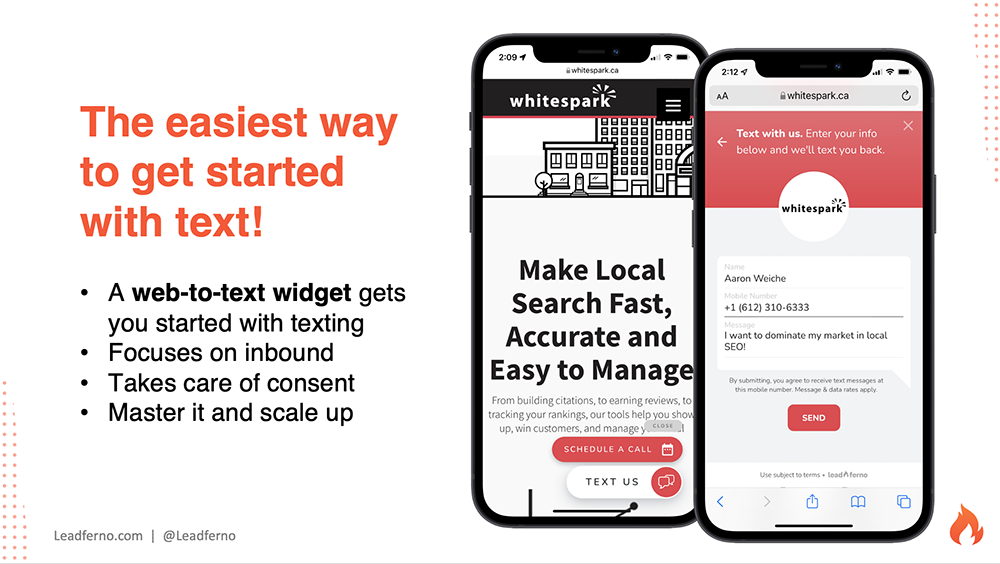 By adding a web-to-text widget to your website your business can dip it's toe in the water to explore the benefits of texting. The Leadbox will cover your needs for consent, a shared inbox, user management and more. Once you master handling website leads via text you can then scale up to more direct text messaging and deeper interaction with your customers.
We hope you learn a lot from our content in this webinar as an introduction to business texting. We think once you watch it all, you'll be ready to start texting today.
Similar posts you may be interested in:
Categories: