Does Your Website Answer Every Customer Question? No, But You Can With Texting
Answering questions that visitors to your website have is key in converting them to leads. No matter how good your website content is, it can't answer everything. But YOU can.
Sep 28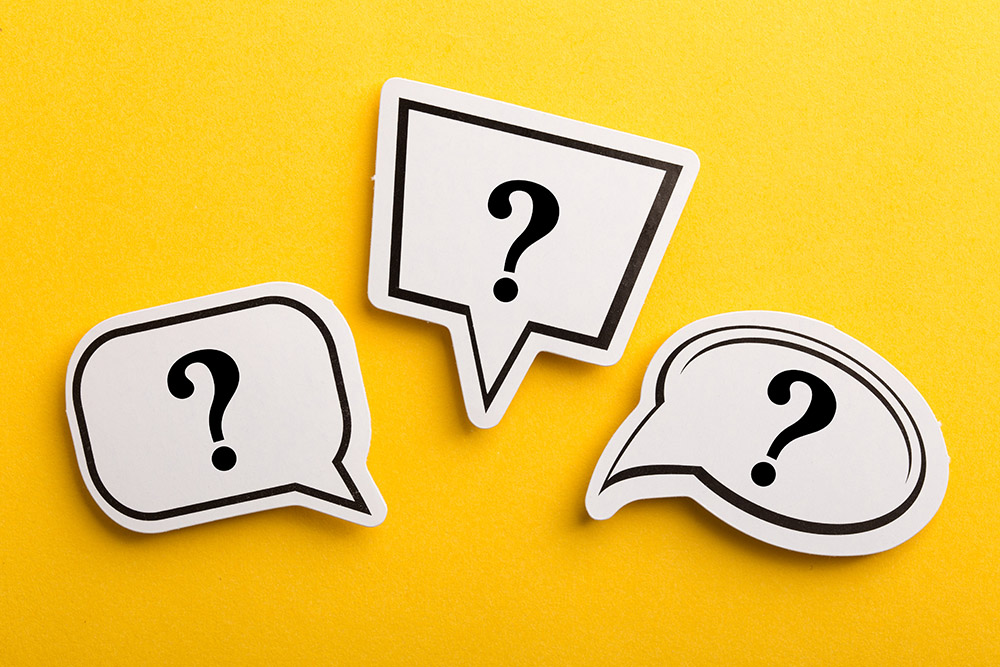 If only the lead funnel was as simple as one question, one answer and then the prospect is ready to buy. We all know this dream scenario isn't the case.
Your prospects can vary greatly in their exact need, the solution they are seeking and the questions they need answered to have enough trust to take the next step with you and ultimately buy. With all of these possible combinations of needs from a prospect it's impossible to have them all covered.
Let's look at what you can do to answer a lot of their questions and the what you can do to even answer ALL of their questions.
Great Content Fuels Conversion
Experienced digital marketers, content experts and savvy business owners know that content is your best opportunity for attracting prospects and for conversion on your website. Here are just some of the ways we use content on our websites to attract visits, help prospects, answer questions and build trust.
Focused content pages (example: Emergency plumbing service or bathroom remodeling)
Using all content types including photos, graphics and videos
Well structured content with headlines, sub-headers, short paragraphs – make it easy to read
Social proof content like reviews and testimonials
Frequently asked questions and help guides
Comparisons and lists
Case studies or past projects
The above examples are all content tactics to make your website helpful and convert visitors to leads. But it's impossible for your website content to answer all of the questions and do all of the work. So what can?
Chat Bots? Still Falling Short
The idea of work or processes "auto-magically" done for you is an exciting one. While you are busy servicing customers and other daily duties your prospects are getting their questions answered by a chat bot that turns them into leads. Wrong.
First, your bot won't have answers that doesn't exist in your website content already. Second, if it's just asking a series of questions to qualify the lead for you, it's not answering questions for the prospect. While both of these scenarios can be helpful to some extent, they're still not providing answers and that's what the prospect wants.
Recent Chat Experiences
The first was from a digital marketing site that was targeting me with ads on Facebook. I was interested in their services and clicked the add, came to their site and saw their chat icon in the lower right. After asking me my name and email it then offered me a list of 6 topics I might be interested in. I selected one, it gave me a quick answer and then stated "Your chat has ended". What? It decided I was done getting help?
I also never heard back from this agency. This is NOT an experience your prospects want. The bot basically hung up on me. 🤣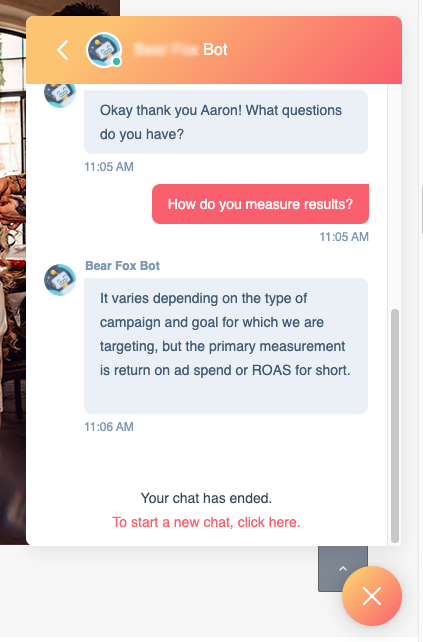 The next chat experience I had was a bait and switch. I was on an e-commerce site looking to make a purchase and had a question. I clicked the "Live Chat" icon, submitted my question and was then replied to with "Leave us your email … ". It wasn't live chat, it was dead chat.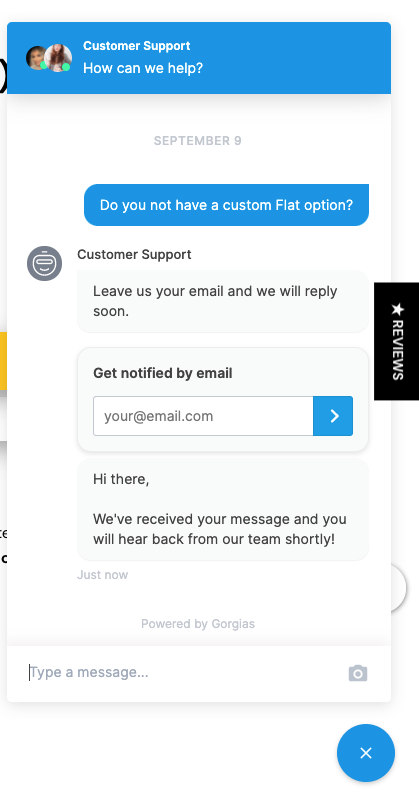 These experiences highlight that we can use technology to help prospects and customers or we can use it to fake it. Give them a process that might help their needs, but keeps them from actually talking to someone that can get them an answer.
These chat bot examples are pretty specific, but you can also imagine consumer apprehension to other communication channels. It seems that fewer customers want to pick up the phone and call. Phone calls can include call trees (press 2 for sales) and voicemail boxes that seem to often get missed. Web forms and email have gone unanswered as well. It's easy for consumers to feel that they are sending these off into a black hole. Will they return? The consumer confidence might be low, thus causing them not to even try.
So what can you do to get a direct connection? Glad you asked.
Let Website Visitors Text You For A Direct Connection
When your website content can't answer every question offering them the ability to text you for answers is a game changer. Why? It directly connects them to you (or your team) and that's the best way to get questions answered. Not a bloated form that goes to email, not a chat bot.
Allowing your website visitors a direct channel through SMS to ask you their questions brings you more leads. We see that prospects are more likely to reach out with the option of text messaging for these reasons:
They have confidence you will reply to their text (confidence in email? not so much)
They know your response will be an easy and familiar notification when it arrives
Texting is their most familiar communication channel – it's in their control
It's just simple and at the root we all prefer simple
Implementing solutions to text with your customers allows you to have a more direct, personal and efficient relationship with your customers. It's a way to add technology that better connects you instead of building a maze they have to navigate to get to you.
How Leadferno Can Help You Text With Customers
While allowing customers to text with you can be as easy as linking your own mobile number on your website, this can leave many holes. Conversation management, allowing other staff to help customers via text and data security are just a few.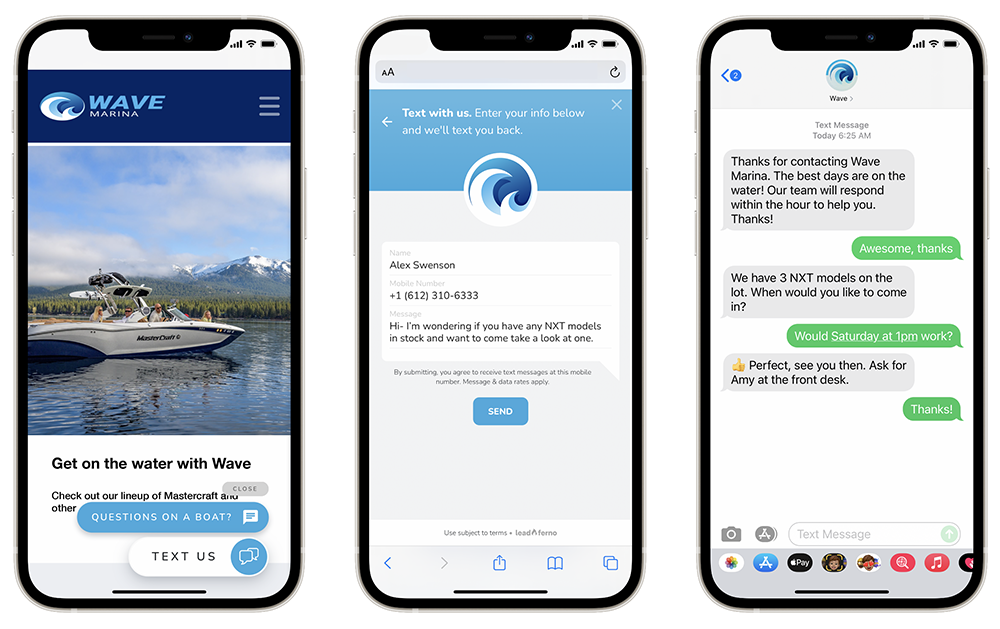 Leadferno allows you to deploy a web to text widget on your website that both markets that you offer texting and helps start text conversations. Once that text conversation is started, our shared inbox allows you to reply, used saved replies, transfer conversations, set reminders and more making your texting efficient.
How easy is it to start offering texting from your website? Our 14-day free trial gets you up and running in minutes.
The Bottom Line: Give Answers
Your end goal should be to provide your prospects and customers with the answers they need to trust your business and work with you. Doing this in the easiest way will help you win more opportunities, win more business and make customers want to refer you to others to receive the same.
Take a look at how your business is answering questions. Your website content can't do it all and if you're not getting enough questions from your web forms or phone calls, maybe you're not making asking questions easy enough. It's time to text.
Similar posts you may be interested in:
Categories: