Improve Facebook Ad Performance With Click-to-Messenger
Use Messenger to boost conversions from your Facebook ads. Reply quickly and easily using Leadferno to close more leads.
Apr 3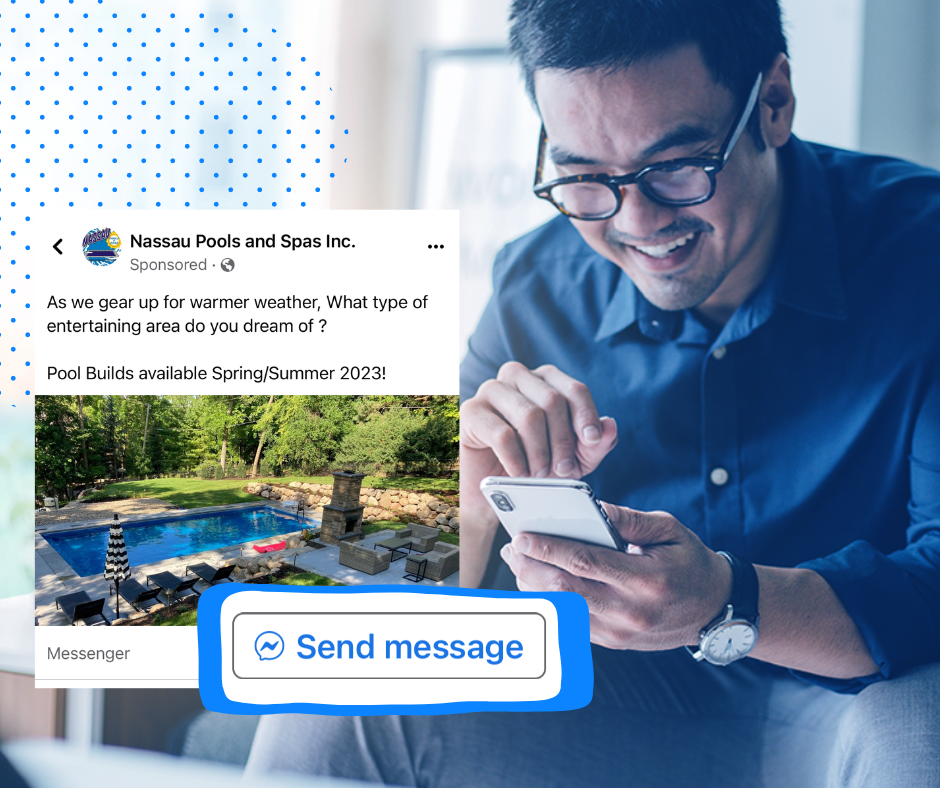 Facebook ads are a valuable marketing tool for many small businesses. By using targeting options, customizable ad formats, and analytics, businesses can create and optimize ads that drive more leads.
One way you can improve Facebook Ad performance is to use Messenger as your call to action (CTA). Commonly called click-to-messenger this ad format and option moves leads into a messaging conversation with you to increase conversions.
Click-to-messenger Facebook ad examples
When creating your Facebook ads there are best practices and options for targeting, ad format, images, content, and calls to action. Using "Send Message" as your CTA allows prospects to start a quick and easy connection through Messenger with your business from your ad.
Here are a few examples of click-to-messenger Facebook ads. This first ad uses free estimates and messaging to make starting a conversation easy.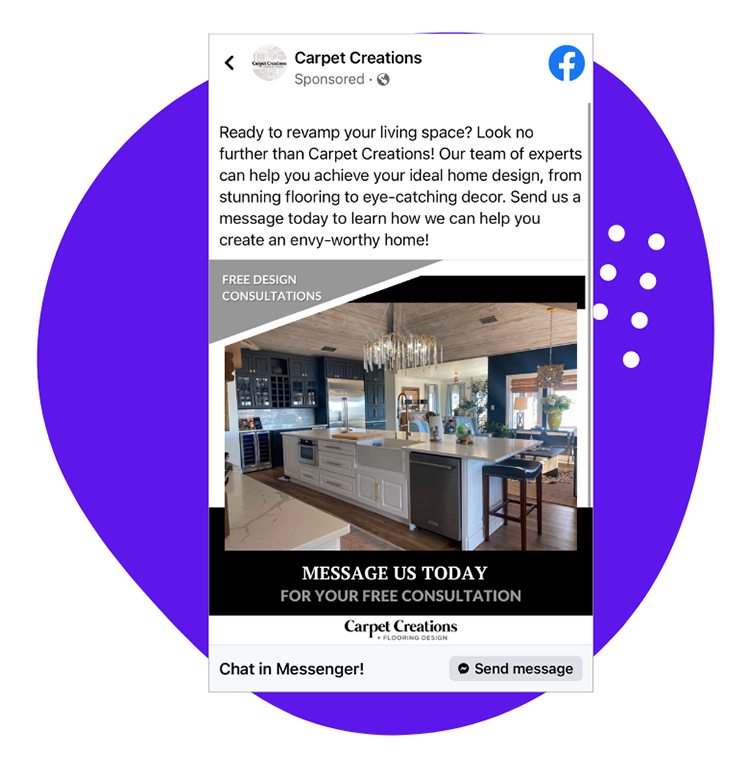 The next Facebook ad example uses getting on the schedule for this lawn service company to create urgency for prospects as well as stressing the positive impact aeriation can have. Getting scheduled is simple through Messenger.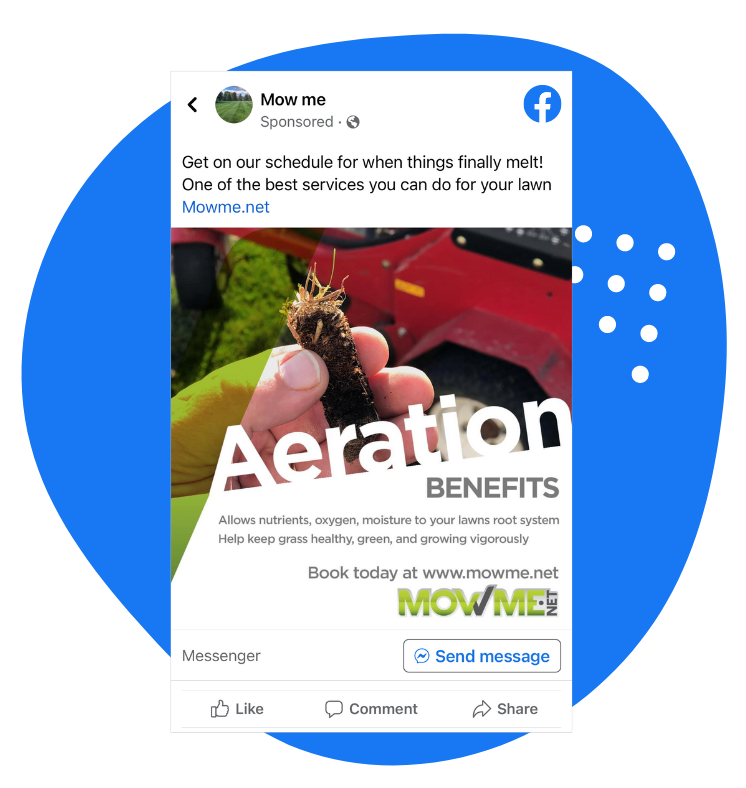 Home services are a great fit for Facebook ads and the example above for lawn care and below for house cleaning above are common along with other home improvement, maintenance, and repair services.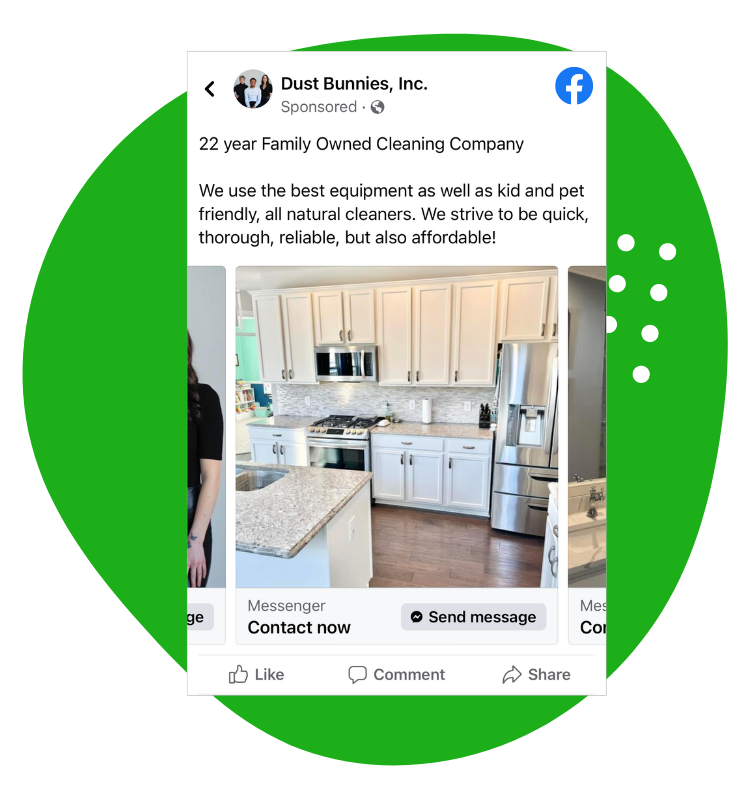 These businesses often need just a few questions answered to get a quote for the prospect, set a time, and schedule the work.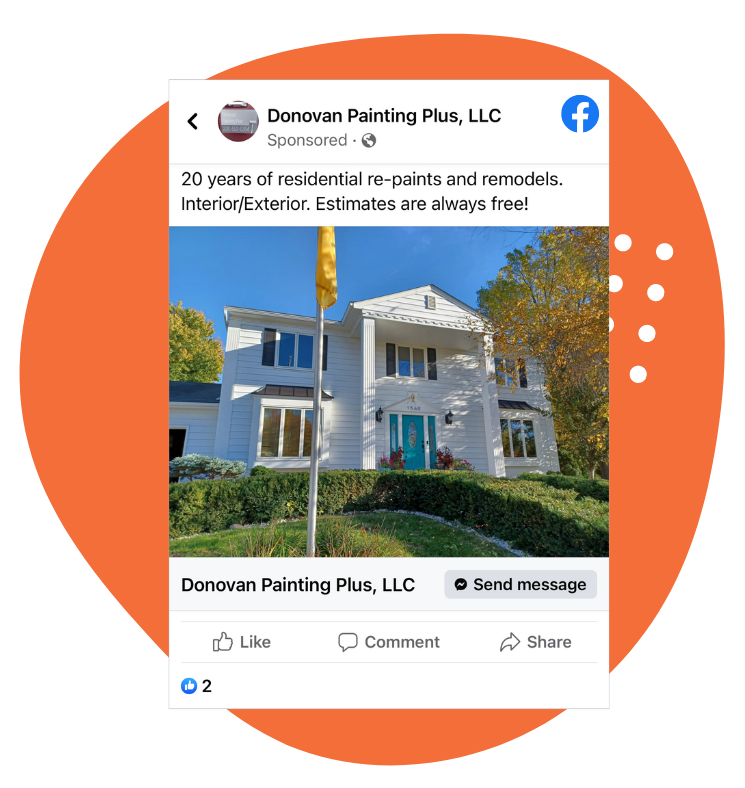 Conversions via conversation
Using Facebook Messenger and conversation can outperform static lead forms for converting leads. Messaging allows you to quickly answer questions that a prospect might have before committing or taking the next step.
With less friction to convert, you increase the chances of someone taking action

Jeanne Lobman, Search Influence
Using the Messenger as the CTA offers a number of conversion benefits according to Jeanne Lobman, a digital ad manager with Search Influence.
"Using the Send Message CTA allows you to engage with potential customers within the Facebook experience, making it easy and seamless for them to connect with you. With less friction to convert, you increase the chances of someone taking action, which allows the Facebook algorithm to learn more quickly what is working and what is not, further increasing conversions and lowering costs."
Consumers often seek an expert or human help to engage with to make their purchasing decision. Messaging provides this direct connection with efficiency and speed for both sides.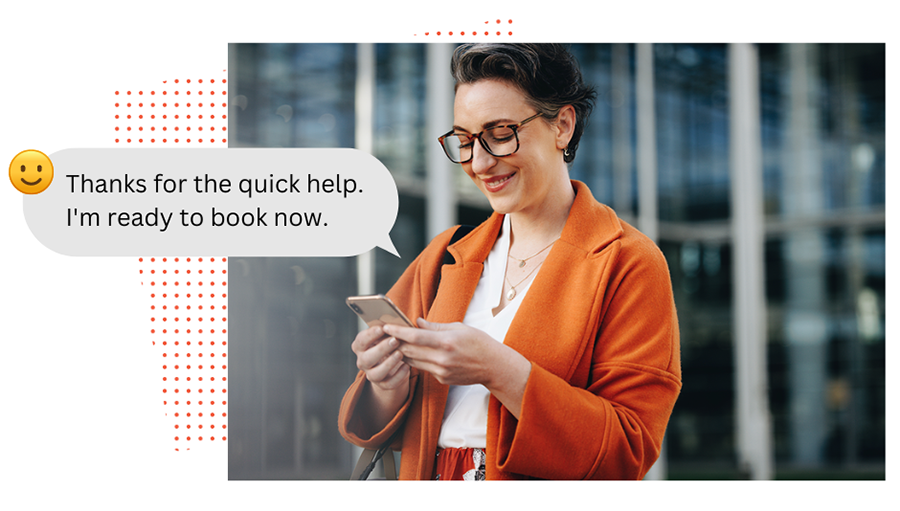 The benefits might continue past the initial ad and connection too. Lobman shared it can lead to future opportunities.
"Another benefit of using click-to-message ads is that it allows your business to continue to engage and nurture them with offers, new products or services, etc. You can even make a custom audience of those who have messaged you to retarget them later with specific messaging."
Facebook Messenger and Leadferno
With Leadferno you gain efficiency by being able to connect your business Facebook Messenger account with our Inbox to read and reply to all of your messages.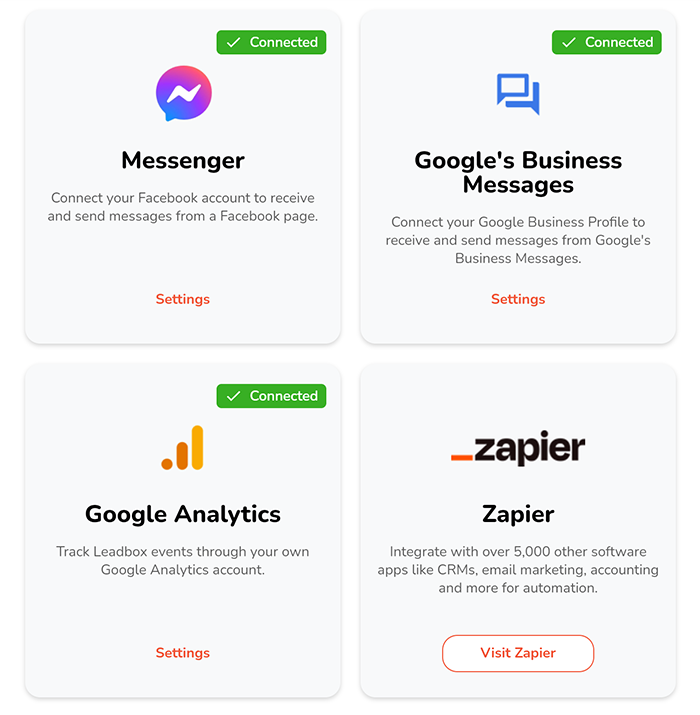 Not only are all of your messages in one place (we connect with Google's Business Messages and GA4 too), but you can use Leadferno's features to make communication easier. Auto-replies, Shortcuts, Scheduled Messages, Notes, and Reminders can all enable faster conversations with less effort.
The combination of Facebook ads, Facebook messenger and Leadferno can be an effective marketing and lead funnel for your business.
Similar posts you may be interested in:
Categories: