Google's Business Messages: From Search To Lead
Google Business Messages now integrates with Leadferno. Turn Google search and map traffic into messaging leads and chats managed in one powerful inbox.
Jun 28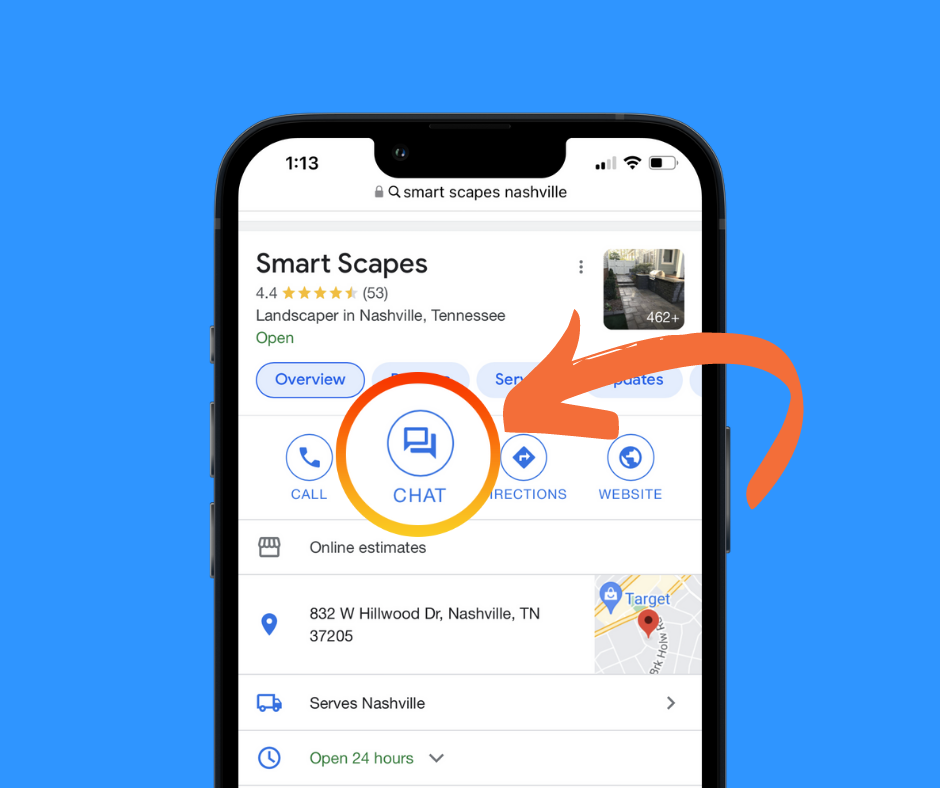 People and businesses are increasingly connecting through a powerful, personal medium: messaging. Messaging channels and apps continue to see strong growth in both use and options.
Leadferno is growing our business messaging options as well. We now integrate with Google's Business Messages, allowing customers to chat directly with you from the search results on Google Maps and Search.
Leadferno makes it easy to manage messaging via SMS, MMS, Facebook Messenger, and, now, Google's Business Messages in one shared Inbox and app.
Convert Google traffic with messaging
Prospects are looking for answers and information on Google. Now you can engage them through direct messaging, exactly when they're considering your business by enabling Business Messages in your Google Business Profile. When users reach your Google Business Profile they have the "chat" button to start a conversation next to other options: call, directions, or website.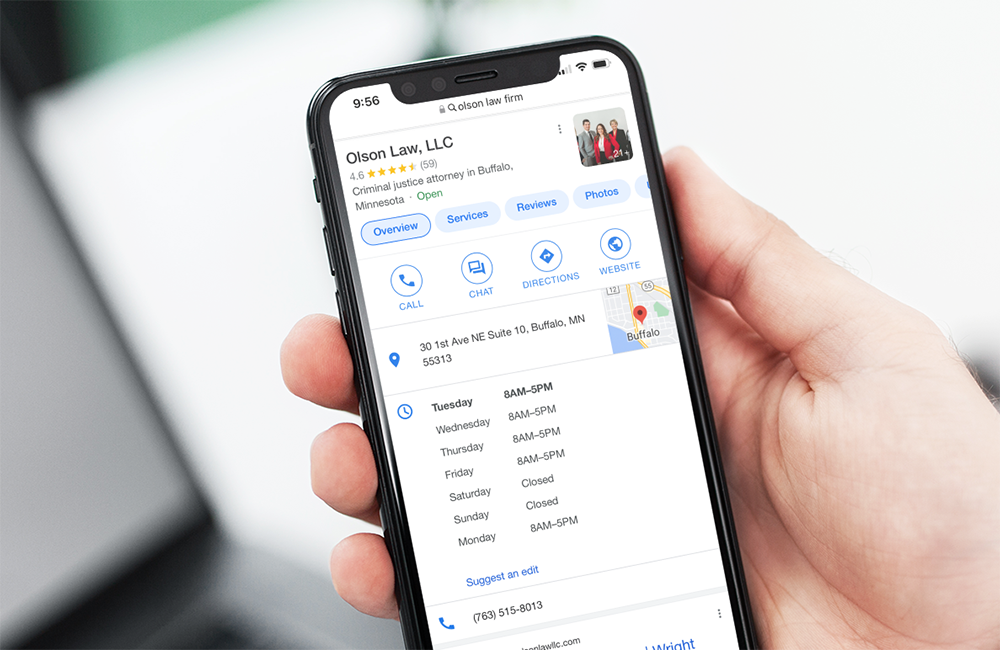 Why use Google's Business Messages?
Studies have revealed that 75% of consumers prefer to engage brands through messaging channels versus more traditional methods (e.g., phone calls, email). Give your customers their preferred option to reach out while you manage it all in a single, multi-channel Inbox.
Messaging does more than make it easy for prospects to reach out with sales questions. Messaging is becoming one of the most popular ways to get customer service, receive follow-ups, and get reminders.
For quality leads, you can ultimately convert those customers to text conversations or phone calls. Moving leads to a customer-owned channel like SMS or voice allows you to reach back out to the customer as needed in the future even if the customer stops using the third party app.
The goal is to make it easy to communicate with you, meeting the customer wherever they are. Adding Google's Business Messages does just that without operational overhead to your business or team when managing messages through Leadferno.
See below for the call-to-action and interface as it appears to users. They tap the Chat button and then use a simple messaging interface to communicate with the business.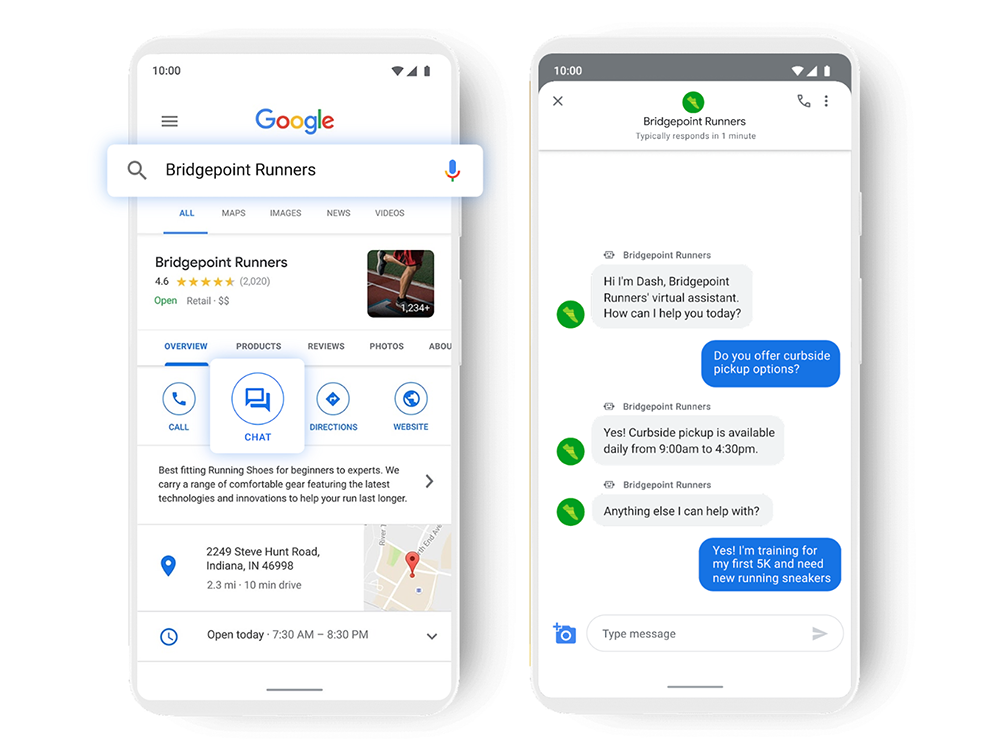 SMS, social, and now search in one Inbox
Consolidating three popular messaging tools into a multi-channel, shared Inbox to manage all of your messaging channels creates massive efficiencies. Many businesses have not taken advantage of Google's messaging feature simply because of the burden of one more place to manage messages.
Not only are all these messages in one place to read and reply to, you are able to use all of Leadferno's powerful features for auto-replies, saved templates (shortcuts), scheduled messages, conversation transfers, and more.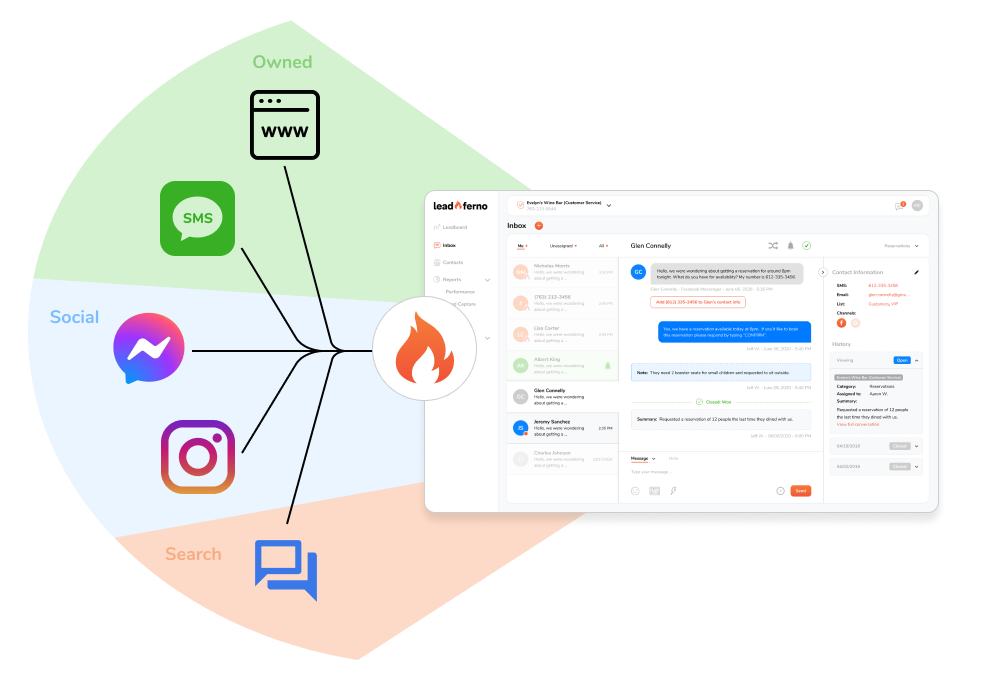 Notifications make Google's Business Messages easy
One common concern when adding a new communication channel is missing a lead or message. Leadferno's push notifications and other notification options put that concern to rest.
Get a notification of a new lead or reply from Google's Business Messages when you manage them in Leadferno. You can even set reminder notifications to check back in on a chat at a specific time or interval.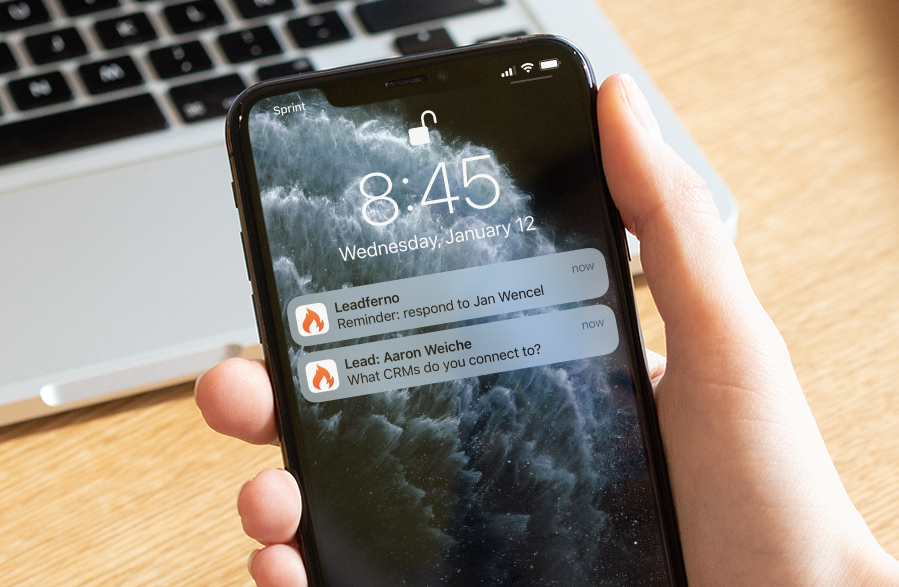 Because timely responses matter to Google, making sure they're part of your Leadferno Inbox ensures you respond to any message sent from a Google surface. Both reply time and quality are part of their metrics to ensure a great customer experience using Business Messages. The Chat button could get disabled for low-quality response times. Thanks to our app and its notifications, you'll easily exceed their expectations.
Expand the top of your conversion funnel
Messaging now exists in so many aspects of digital profiles, platforms, and marketing. Why? Because we've seen how it's often the preferred communication channel to ask questions to communicate quickly and easily.
Take advantage of the messaging tools built into the places your prospects and customers use the most.
SMS/MMS from their phones
Faebook Messenger
Google's Business Messages from Google Maps and search
In turning all of these message options "on" you are greatly increasing your top of funnel opportunity for leads. Not only can it impact leads and new business, but these messaging tools can improve your communication, customer experience, and efficiency.
4️⃣ Ready to manage 4 messaging tools in one solution? Get a demo
Agencies: now is the time to get your clients messaging
Messaging has grown considerably as a desired communication channel. 89% of consumers want to initiate and reply via messaging apps like SMS, Facebook Messenger and Google Business Messages. Our own studies have shown the rise of these channels for communication as well. With a solution like Leadferno, you can activate messaging for your clients while simplifying their management of it.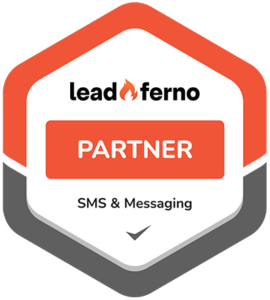 Our Partner Program provides you with a Partner Dashboard to access, manage and report on your client accounts along with revenue share and education opportunities.
Leadferno brings one shared Inbox to manage texting, Messenger, and Business Messages. This gives your clients a powerful tool for conversion through your website, social profiles, and search results.
Providing more conversion opportunities and better communication with their management within one app (web and mobile) is a massive win.
Tracking messaging leads
Agencies and the business can turn on these messaging channels and track their performance. The Lead Capture Report gives reporting and insight to messaging leads, the lead funnel, channels, and top converting pages on the website. Knowing how texting and messaging is performing is key to adjustments and improvements in your digital marketing, SEO, and business profiles.
Our report also lets you know how many leads you have received from Google's Business Messages and the number with successful outcomes marked as won.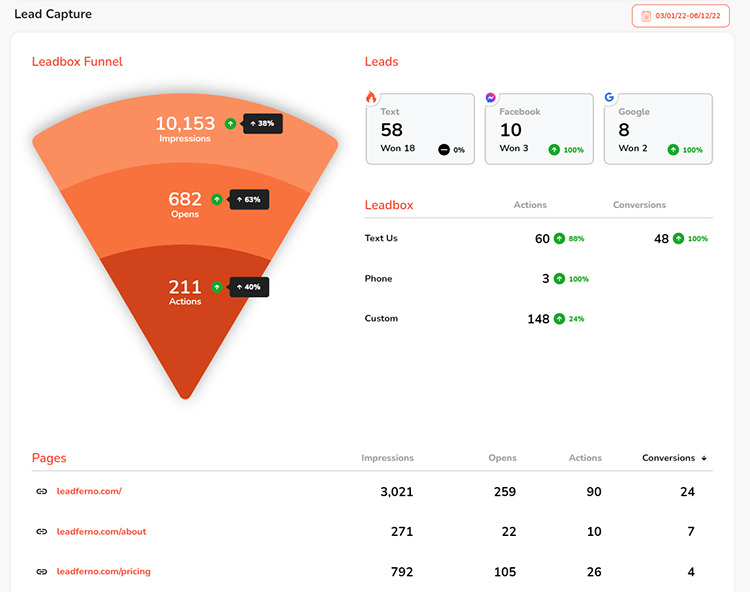 In addition to the built in reporting of messaging leads and conversions, we also offer a Google Analytics integration to track Leadbox events in GA.
Getting Started With Google's Business Messages
All that's left to do now is connect Business Messages with Leadferno and start managing your chats coming from your Google Business Profile or Google Maps. Follow these steps in our BETA to get the process of connecting your account started. This feature works for single location or multi-location businesses.
If you are not yet a Leadferno customer, sign-up for your 14-day free trial and visit our Integrations page in your account to get Google's Business Messages activated with us.
Similar posts you may be interested in:
Categories: