Case Study: SMS Boosts Pest Control Company's Growth
Bug Zapper Pest Control uses Leadferno and 2-way SMS to exterminate poor communication and increase customer retention 100%.
Oct 24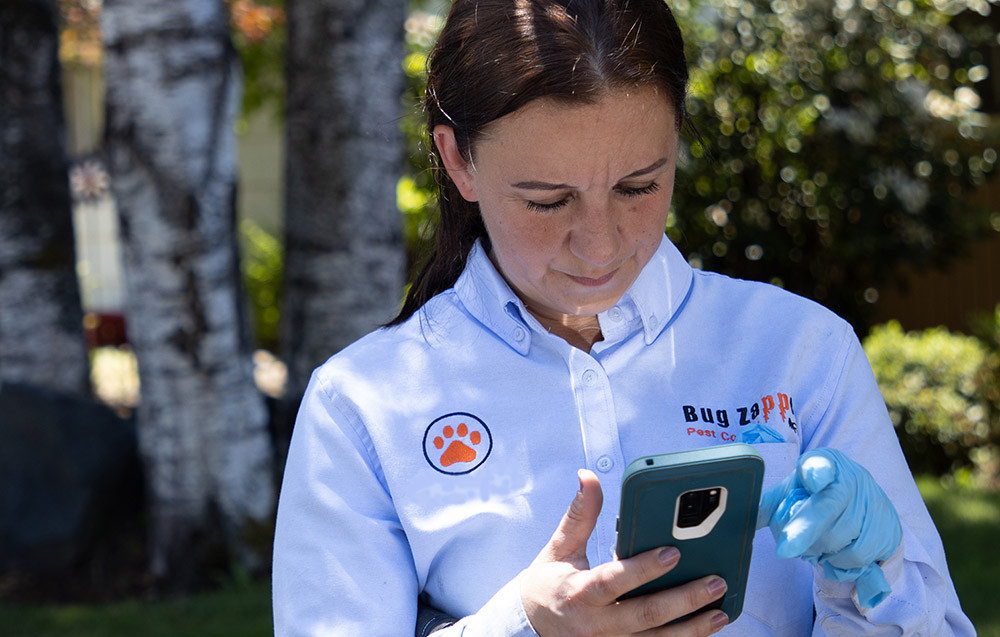 In a world where the smallest creatures can wreak the most havoc, Bug Zapper Pest Control emerges as a hero in the battle against these unrelenting invaders for homeowners and businesses.
Their secret weapon? An extraordinary fusion of exceptional service and impeccable SMS communication to serve over 20 Oregon communities with their team of 25.
This case study highlights how Bug Zapper has used Leadferno and SMS for a better process, faster replies to leads, excellent client communication, and a superior customer experience.
The results speak for themselves. Bug Zapper has improved their lead response, grown to over 2,500 customers and has doubled their retention rate this year.
Texting Has Become A Must, Not A Nice-to-have
Daniel Lander, Business Development Manager at Bug Zapper Pest Control along with his brother Jason Lander, President of Bug Zapper, identified SMS as a key communication channel they needed to offer. Homeowners are wanting quick and easy communication with the home services companies they work with.
In today's world, it's absolutely essential for our business to have texting as an option. If you're not allowing potential customers to reach out through text, you're losing sales.

Daniel Lander
Bug Zapper wanted an end-to-end texting solution for their business. One that allowed new prospects to start a text conversation and also delight established customers with updates, billing help, scheduling, and more.
When we started allowing our customers to text us we saw an immediate increase in customer satisfaction, and decrease in customer cancellations. For us, texting is now a non-negotiable.

Daniel Lander
After trying different real-time solutions like live chat and other messaging tools, Daniel and team found Leadferno and were impressed with what they saw and how fast they could get up and running.
The problems we were looking to solve are complicated and no tool is perfect. However, Leadferno has been a great solution, the best we've seen on the market for our situation. Onboarding was simple and quick. Leadferno walked us through the process and we were up and going in just a few days.

Daniel Lander
Convert More Website Leads With SMS
Bug Zapper leverages Leadferno's Leadbox, a web-to-text widget that allows website visitors to text, call or request a call to become a lead. Offering your prospects easy options to ask questions and build trust with your business increases your lead volume.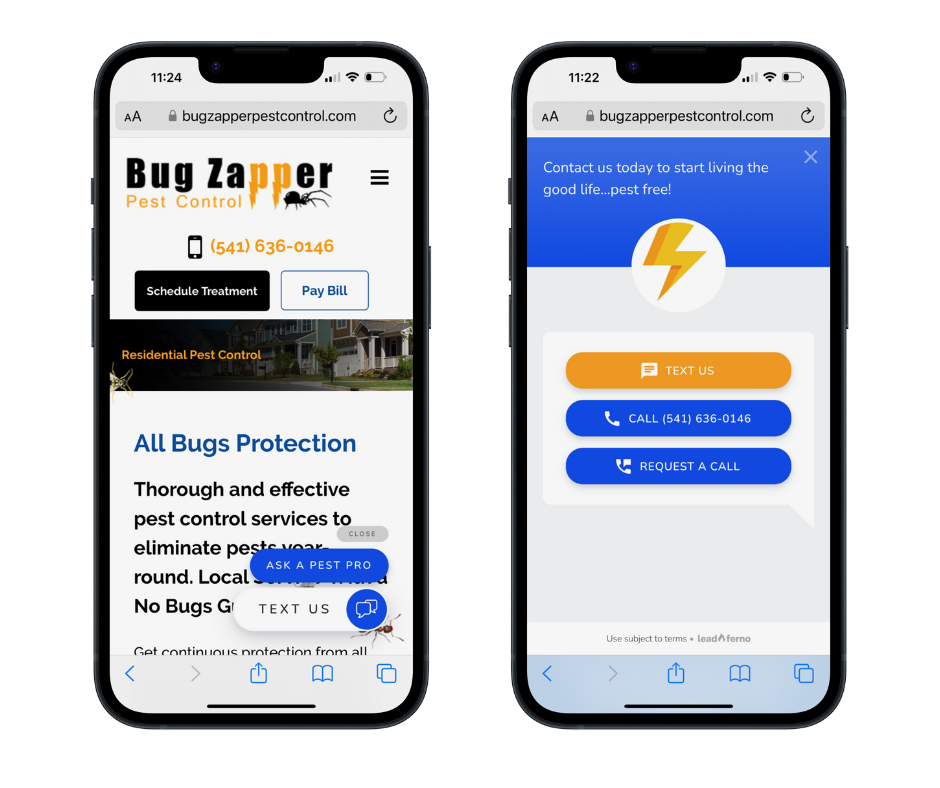 Once those opportunities come in, responding fast to leads is key to capturing new business. In using SMS with Leadferno, Bug Zapper is replying to over 65% of their leads in under 30 minutes and 79.9% within the first hour.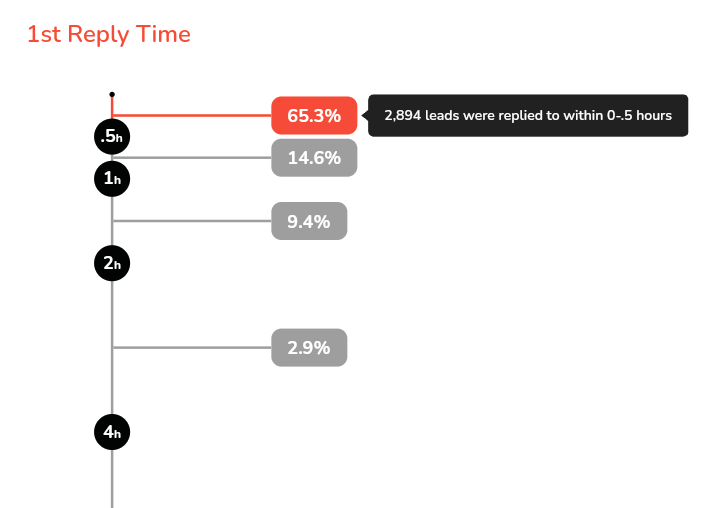 The combination of expanded conversion channels including SMS, centralized calls-to-action, and the ability to reply fast help Bug Zapper land new pest control customers.
Text messaging exterminates poor communication
While the lead and conversion features of Leadferno are great for Bug Zapper, the biggest wins have come in their ability to communicate, offer an exceptional customer experience and retain customers long term.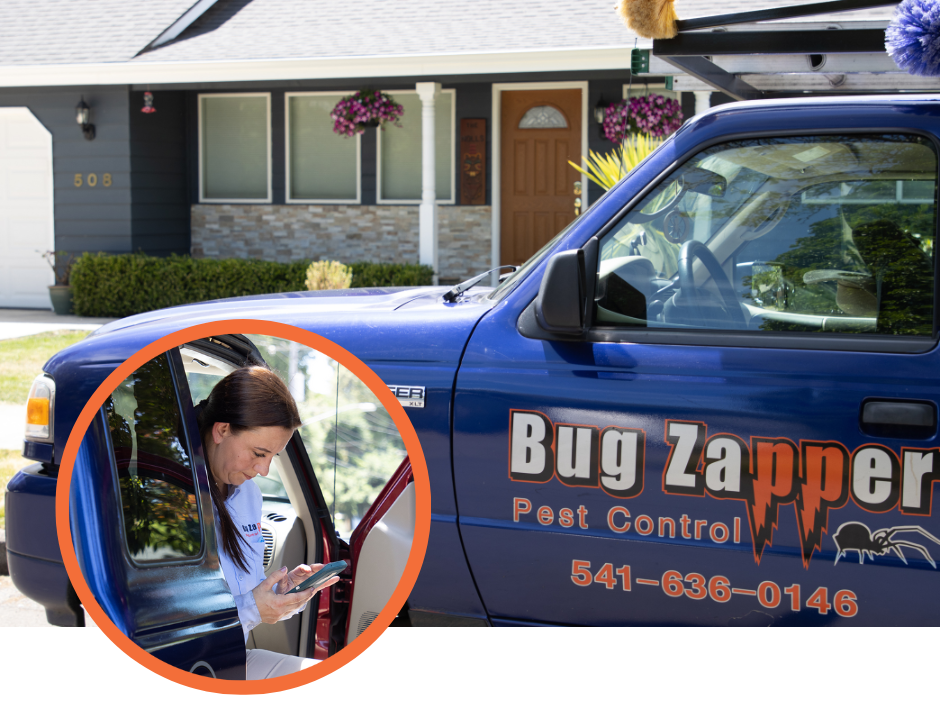 Being easy to work with, thanks to text messaging, has allowed Bug Zapper increase their customer retention rate 100%.
One feature in Leadferno that has really stood out to their team is Shortcuts. In creating a library of message templates, Bug Zapper has revolutionized their communication, consistency, process, and ultimately customer happiness. Now they can send a pre-written message in just a click or tap, saving time and perfecting a consistent process.
We love the Shortcuts feature. Our pre-arrival and exit summary communication is on a whole different level now. It allows the team to send messages quicker, using them as a starting message that can be customized. That really translates to sending more, better, and consistent messages because it's so simple…

Daniel Lander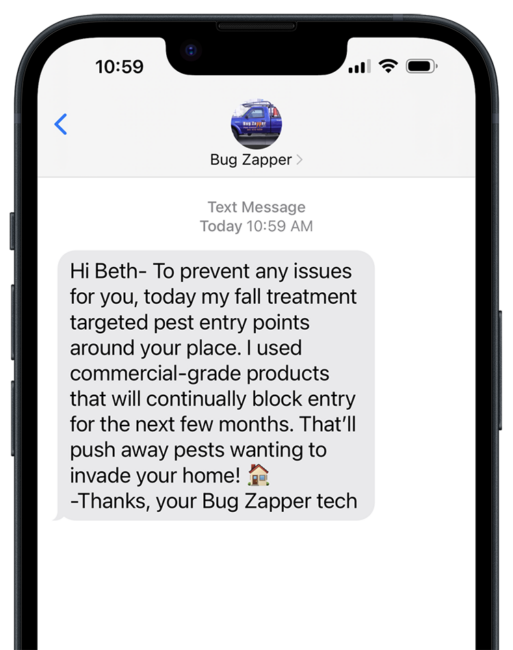 With Leadferno being a shared Inbox, it has allowed the Bug Zapper team to all be on the same page. Sales, field technicians and office staff all have visibility as needed into customer conversations and needs.
When a customer or potential customer texts us, everyone can see the message. The office team acts as the quarterback in conversations. They'll respond to most messages. They'll reach out to the technician via our internal communication if the technician needs to jump on and respond to a question or see something that was texted in.

Daniel Lander
Combining team and technology for business wins
Leadferno's goal is to scale human communication. Our features are built to power your team to do more, help more, sell more and drive business results. The Bug Zapper team is truly leveraging Leadferno in significant ways to "win right now".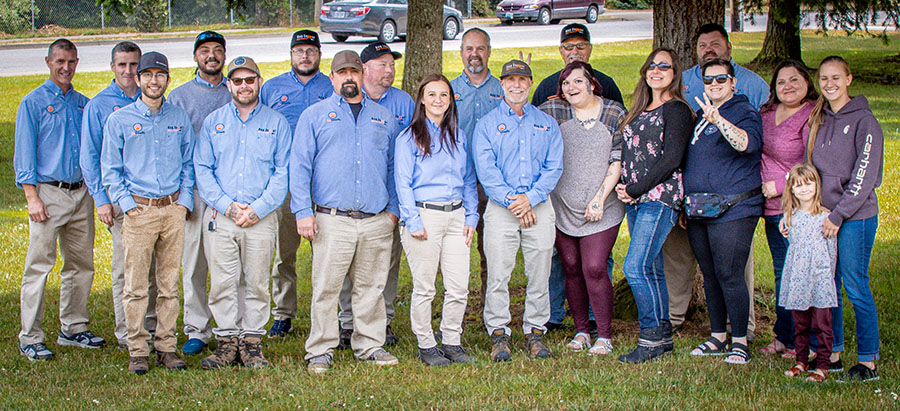 The results have shown an immediate impact and also set them up for long term success with better processes, efficiencies, and outcomes.