Enable Texting From Your Business Landline
Your business landline can do more than voice calls. Learn why and how to enable texting from your landline number.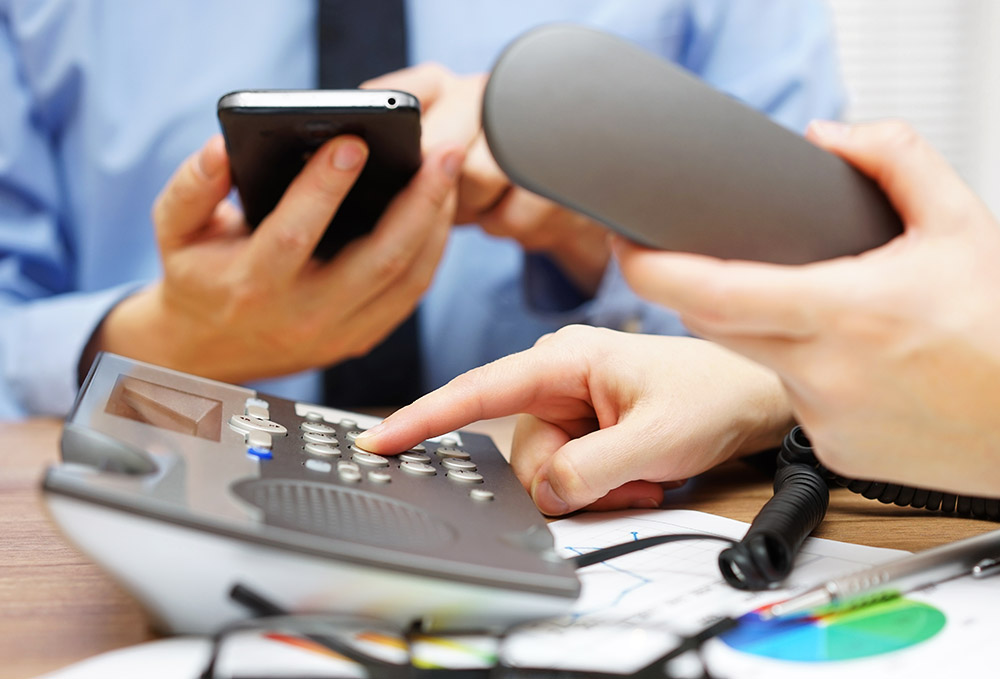 The mobile phone has taken over telecommunications in our lives from the landline. Landlines being used in US homes has dropped below 37%, but for most businesses the landline is still their main contact number.
The good news is that most businesses can enable their landline for texting so they can communicate with consumers who prefer using SMS and MMS instead of just voice calls and voicemails. Leadferno can help you host your business texting on your current landline.
The benefits of a text-enabled landline
Texting Matters
Adding text messaging to your communication offering is becoming a must for small businesses. Consumers want to text with businesses for sales, service, and support needs. With 89% of consumers wanting to 2-way message with a business, you need to look at adding text to your communication channels.
2-way texting can improve your communication, delight your customers, and make your team more efficient.
Simplicity
Less is more and the easier the better. Having just one phone number that can handle your voice and texting needs keeps things simple. One number makes it easier for your team and staff as wells as consumers to have your number in their phone contacts to text or call you.
🥇 Ready for one number to do it all? Call and text with Leadferno, get a demo
Marketing
With your business phone number able to handle voice and SMS, you can market that your number can be called or texted. This is great for home services businesses or any business that has company vehicles that are rolling billboards advertising your contact information. A simple "text or call", and your number makes consumers aware they can quickly connect with you.
Here are some examples of vehicles marketing the ability to text or call for service, hiring, or ordering.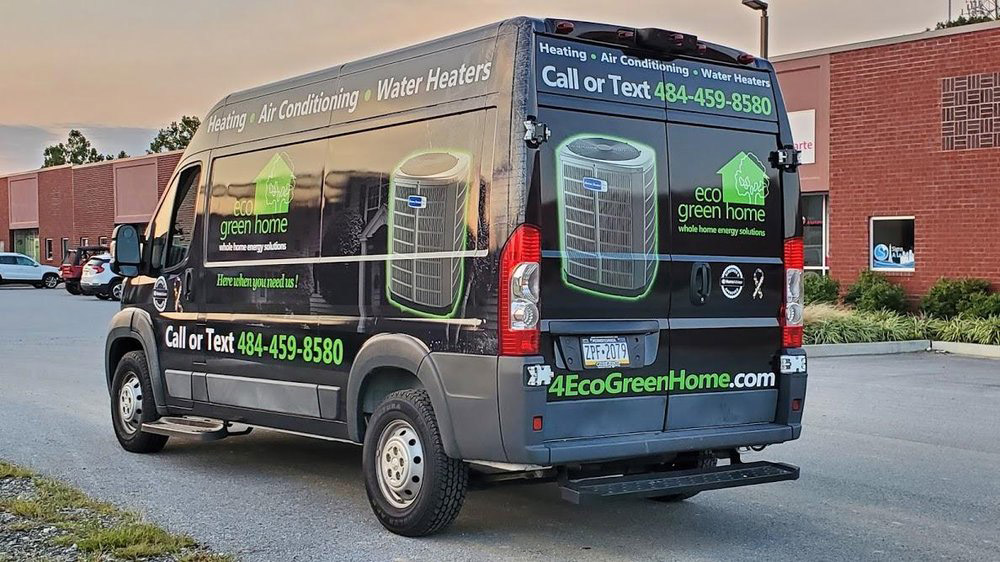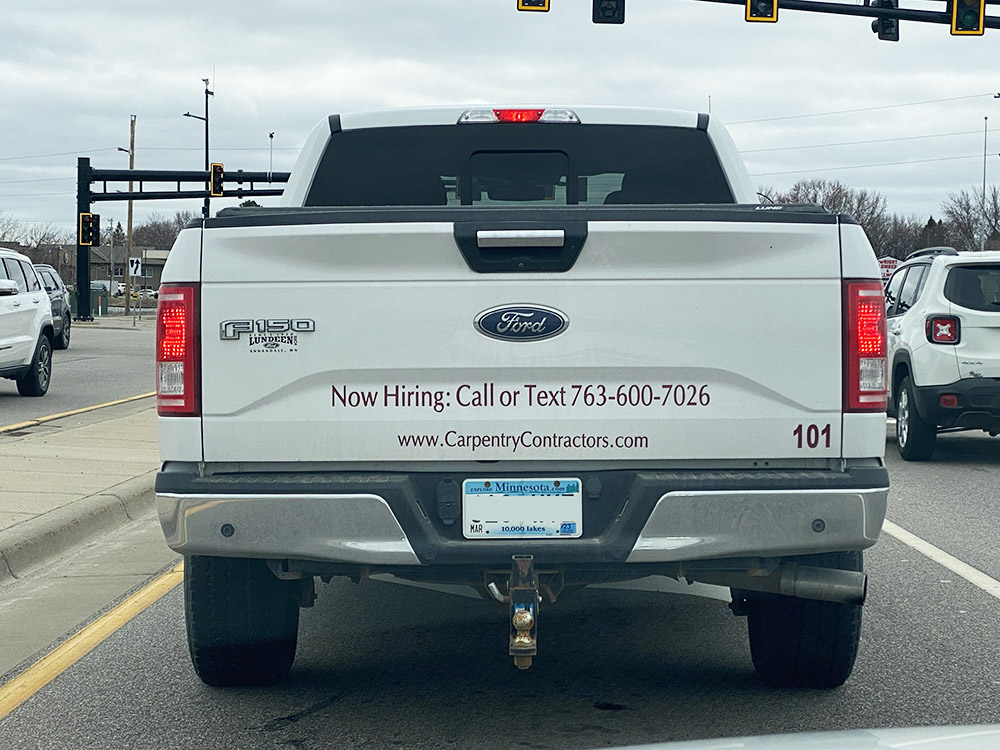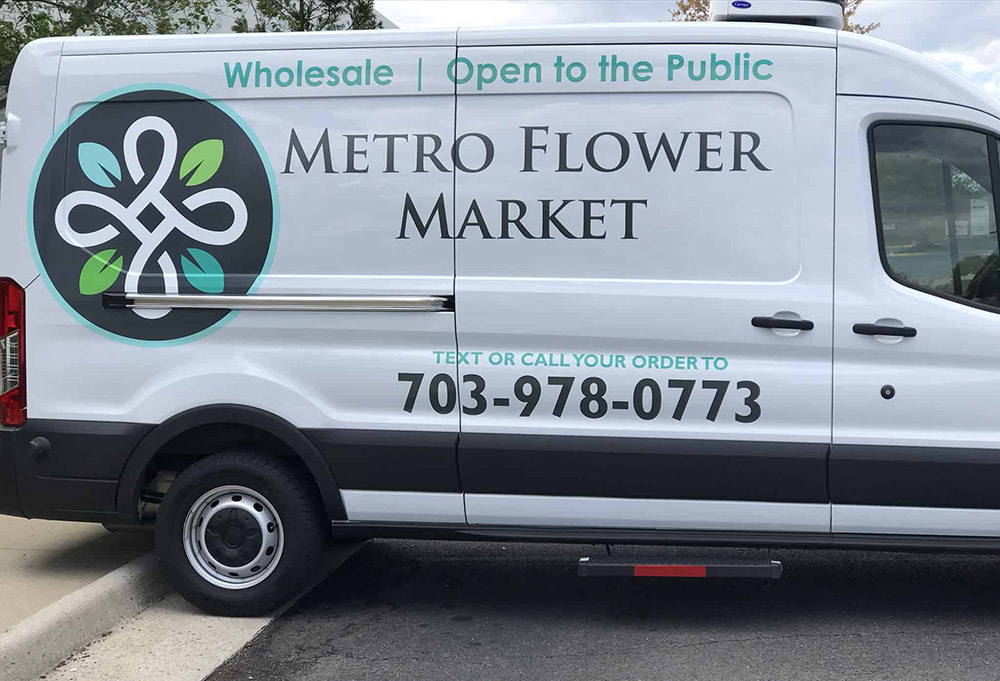 How to enable texting from your business phone
With Leadferno, hosting texting for your business landline is a simple process.
Select or upgrade to the Premium Plan with Leadferno that offers hosting texting through your existing landline.
Contact our team at support@leadferno.com or text us with the number you wish to port. We will then look up if that phone number is available for porting.
If that look-up is confirmed, we will activate your landline for texting in your account.
That's it! Often the process tacks just a few minutes. Some carriers may take a day or two to enable your landline for texting.
When a new account or profile is created with Leadferno we automatically designate an 800 number for your business to send and receive texts from so you can start texting instantly. While this toll-free number works for many businesses, the benefits in this article show you why texting from your existing business number can be an advantage.
Any Leadferno plan can be upgraded at any time.
Enable business texting with a true business app
Leadferno gives you a business texting platform to power modern messaging communication from your phone number or one we provide. We've built business grade features for efficiency, security and workflows. These features allow you to transfer conversations to team members, used saved reply Shortcuts in just a tap, auto replies, schedule messages, set reminders, and more.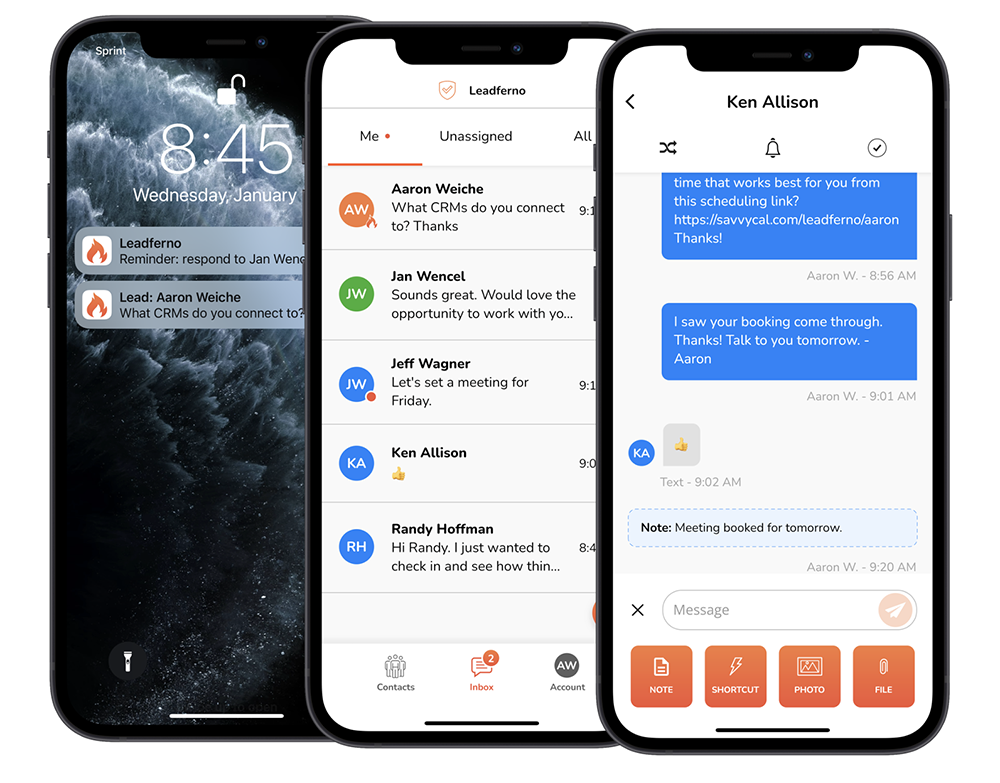 Messaging is easy with your conversations managed in web app on your desktop or mobile app on your phone. Give your business control over your customer data, contacts and conversations. Using our app instead of your team messaging from their own messaging app gives you the security you need.
Ready to start texting from your existing landline? Start a free trial or schedule a demo to learn more.
Similar posts you may be interested in:
Categories: