Dear Agency – We're Your Conversion Tool Partner
This is a ❤️ love letter. We confess that we want to be the conversion solution for your agency and your clients. See why we think it's a perfect partnership.
Aug 8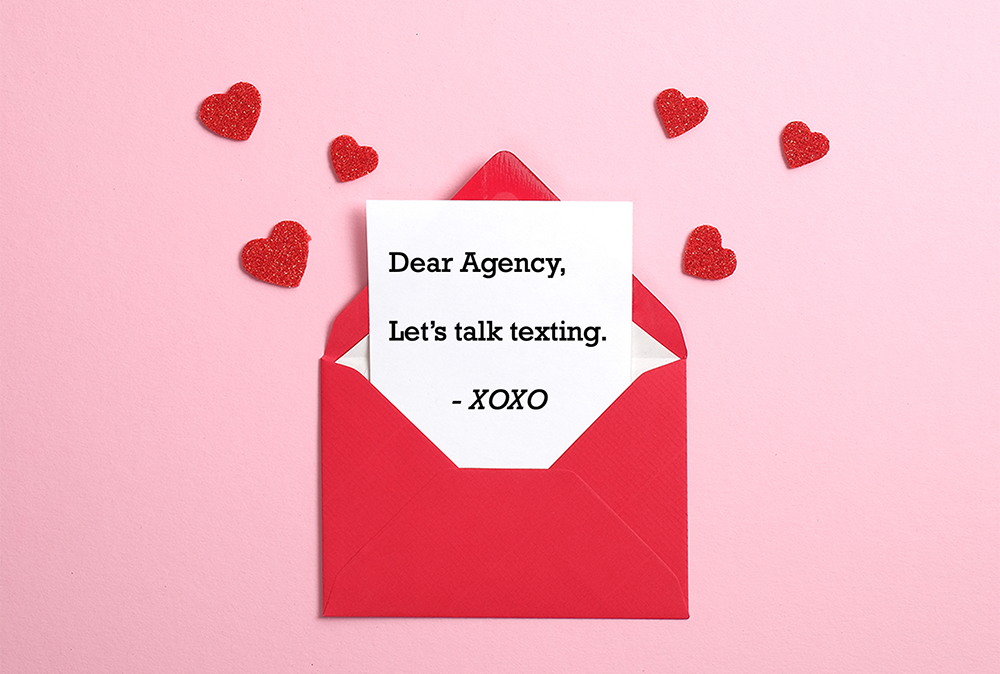 Dear agency, digital marketer, SEO, local SEO, web designer, or marketing consultant,
We see you creating beautiful websites, search rankings, links, ad campaigns, Google Business profiles, social media, and content marketing. You are driving traffic to your client's websites, and we'd love to be your conversion partner to turn that traffic into valuable leads. Could it be that we complete you?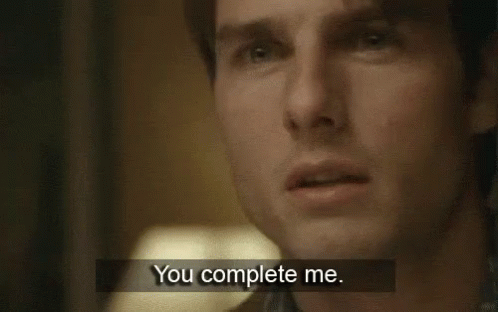 Who needs a conversion tool?
After all that work you put into building beautiful and highly trafficked sites, you may find clients want more than ranking and traffic reports to demonstrate the value you bring to their sites. Sometimes, clients say they're getting calls, but that they aren't good leads.
These problems among others can make it hard to provide ongoing services for clients that don't understand how you bring value or how to capitalize on the value you've created for their website.
A conversion tool can show how traffic can be made into leads. Lead quality can be measured by the win rate of leads captured. Additionally, by viewing the content of a conversation with the lead, failures in business process may be identified where good leads are wasted. Finally, a marketer like you can fine tune your strategies based on the quality and close rate of leads.
Let us outline how text messaging and a customizable web-to-text widget can be the conversion tool you are longing for to boost your client's leads and communication.
Why texting and web-to-text is a super conversion tool
Text messaging has taken over our daily communication. Our survey of 2,000 US consumers showed that text was the number one communication channel over calls, emails, and messaging apps.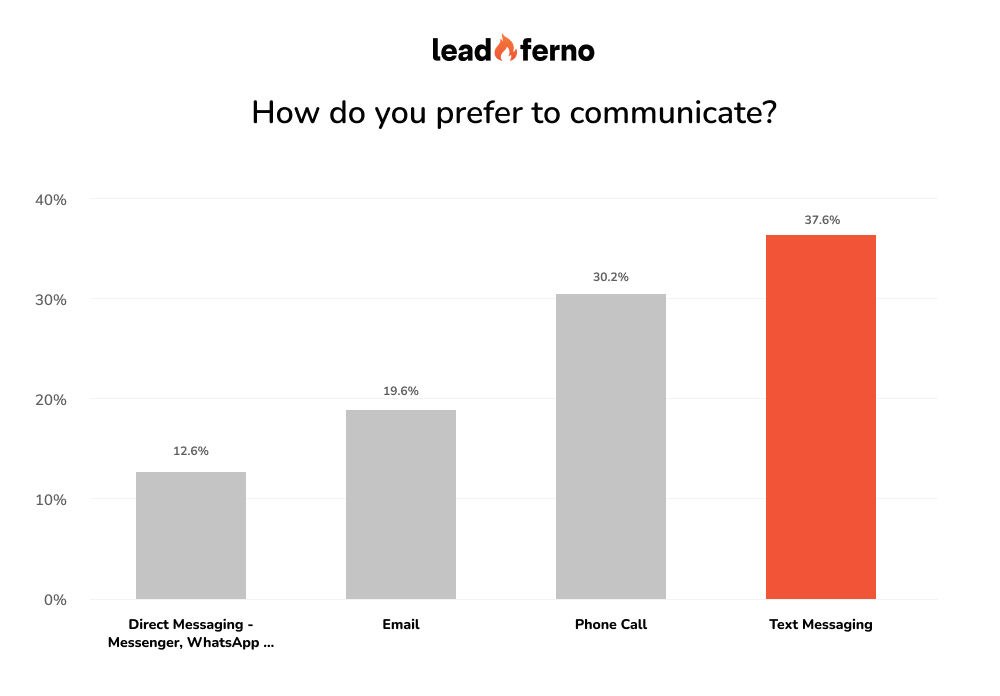 This preference is not only in our personal communication, but our business interactions as well. Texting makes communication easier. It's asynchronous, fast, efficient, and works how we expect. It's less congested than our email inbox and far better than trading voicemails.
Our research reinforces these reasons when we looked at why consumers want to text with a business.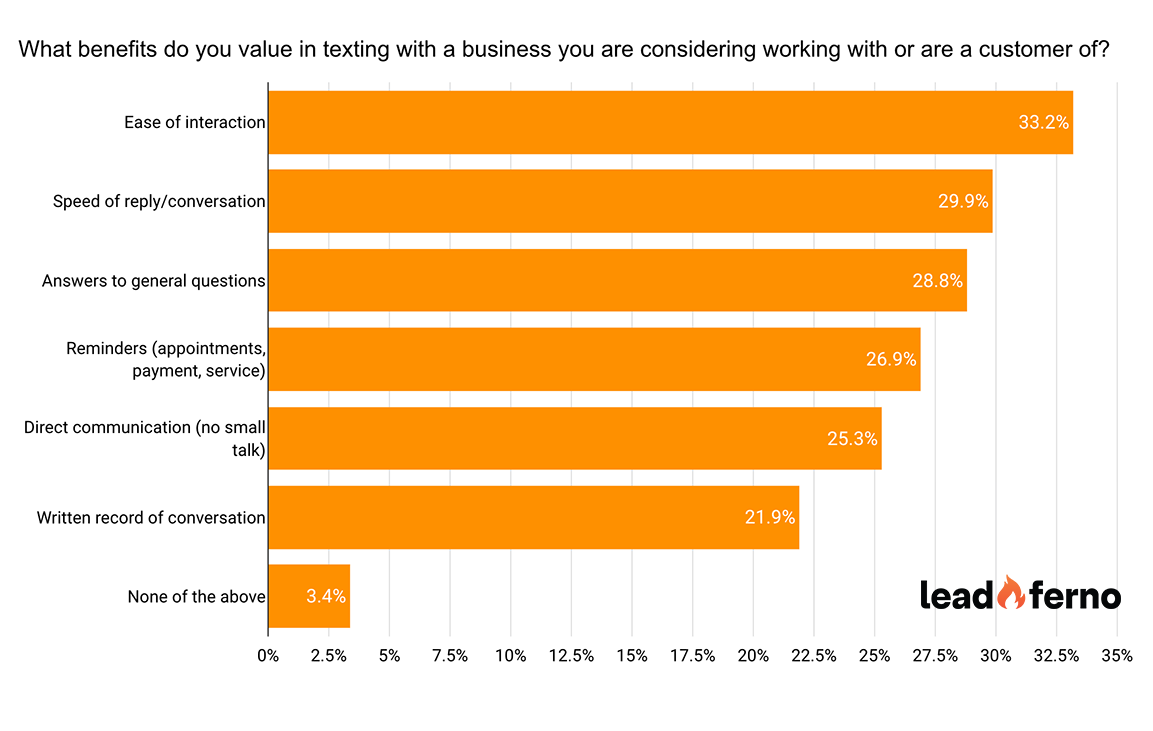 Texting makes asking questions easy
The demand and benefits to consumers outlined above make it clear that texting is the easiest and preferred way to reach out to a business with questions as a prospect. This is why texting is a conversion tool you need to deploy.
Much of conversion rate optimization ultimately focuses on removing friction and making the next step easy. When the first step is engaging over text, you are already using the easiest and most comfortable channel for most consumers.
Web-to-text widgets convert lurkers to leads
Allowing prospects and customers to ask questions or start a conversation via text right from your website, desktop or mobile, you are making it easy. Being able to display a call-to-action on every page of your website makes every page a contact page, increasing the entry points for conversion.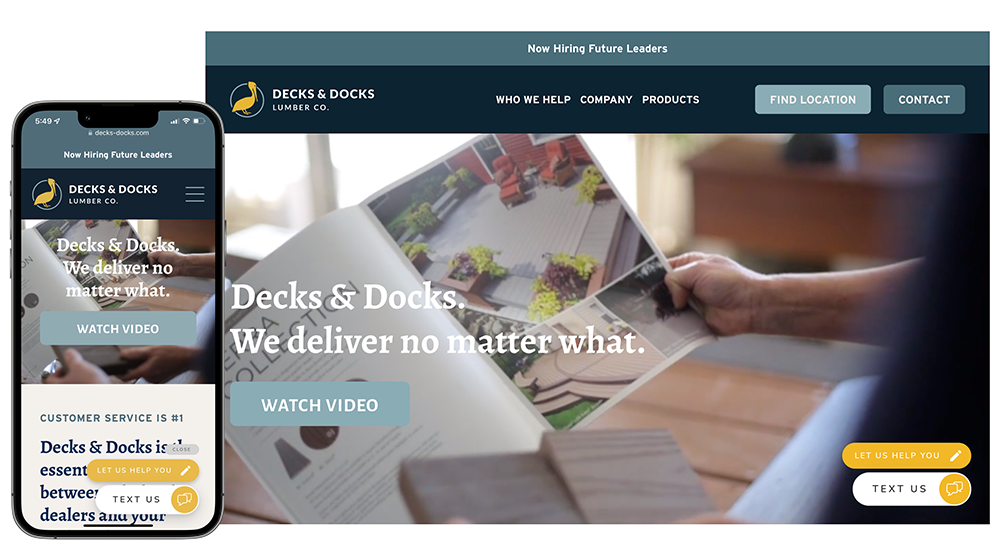 The next key to conversion is the power of choice. When you give your website visitors options on a next step to engage with your business, you are again making working with you easy.
This is an area Leadferno stands out in. Our Leadbox, a web-to-text widget, not only powers text messaging but you can add other calls-to-action (CTAs) for conversion options.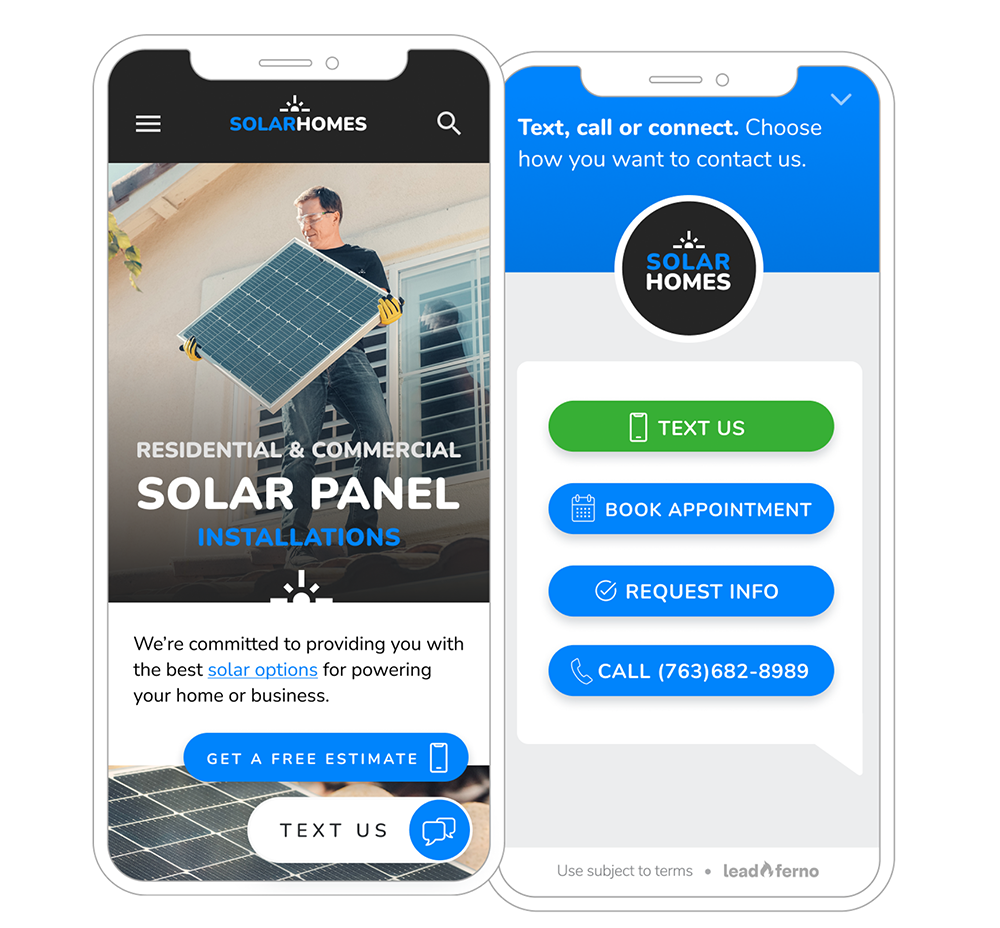 The options are endless as we allows you to link to any URL as well as click to call and emails, but here are some of the popular ones we see:
Book a call/appointment (link to Calendly or SavvyCal)
Free estimate form
Buy a gift card
Sign up for newsletter or offers
Click to call (with call tracking numbers, if you like)
Directions (link to Google maps)
Find a dealer
View our reviews
Write a review
Request a demo
Lastly, consider the many benefits that web-to-text has over live chat. For most small businesses, SMS brings so much more to the table than chat. Benefits your client's will thank you for.
It's such an easy way to communicate with their clients and connect with more prospects quickly and easily.

Susan Staupe, BeyondSEO
Susan Staupe, owner of BeyondSEO shared her experience with Leadferno "My clients love that their competitors aren't yet doing this and love the convenience. It's such an easy way to communicate with their clients and connect with more prospects quickly and easily. The platform is super user-friendly. It's so easy to use."
Texting is more than a start — it's a connection
While we have outlined how texting is a great conversion tool to get more conversation started, it might have even more benefits as the customer experience goes on. Texting is a connection: a great channel for businesses to help their customers at every step.
2-way texting enables you to master follow-ups, check-ins, reminders, quick answers, customer feedback, and review requests.
Leadferno was made for agencies, SEOs, and marketers
There is only one way conversion has a chance, and that's with traffic. It's why we love working with digital marketers and web designers. You're already using your talents and services to build traffic which allows us to convert it.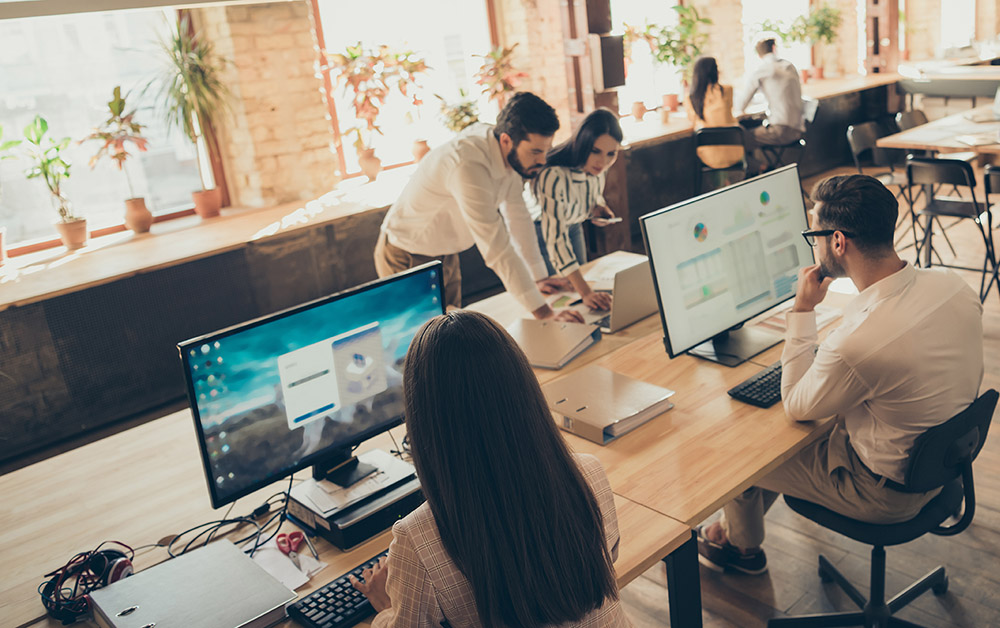 I spent over a decade running digital agencies myself and know what it's like to nail a tool set you can deploy over and over again. I know that Leadferno can be the conversion tool in your deployment that engages more prospects to take the next step when on your client's website.
Easy to work with
Being easy to work with covers all sides of this relationship and our team is no different. Our Partner Program allows you to pitch or refer Leadferno to your clients while we do as much or as little of the work as you desire.
Most of our agency partners simply make an introduction. We at Leadferno do the demo, onboarding, and support. If you built their website, you might help by adding the Leadbox embed code, but that takes just a few minutes.
We take support seriously and know that getting quick answers and help is important. You can count on our team to be just a text, email, or article away from solving an issue or overcoming a challenge. Lastly, we're here to educate and foster ideas. The Leadferno blog is packed with data, strategy, and tactics for texting, messaging, digital marketing, and customer experience.
Sharing in the success
Our agency partners make 15% from their referrals that become Leadferno customers each month. This ongoing affiliate payment allows your agency to grow it's client list with us and share in the recurring revenue (without the work). We continue to support and grow your client's conversion and communication.
Access
Partners get access in their own account to a Dashboard that allows them to access their client accounts. This can be helpful to get a feel for how things are going for your client or assist.
Reporting
Leadferno offers a few methods for the tracking and reporting of activity and leads. The first is our Lead Capture Report that offers a wealth of data and performance of your messaging and conversion.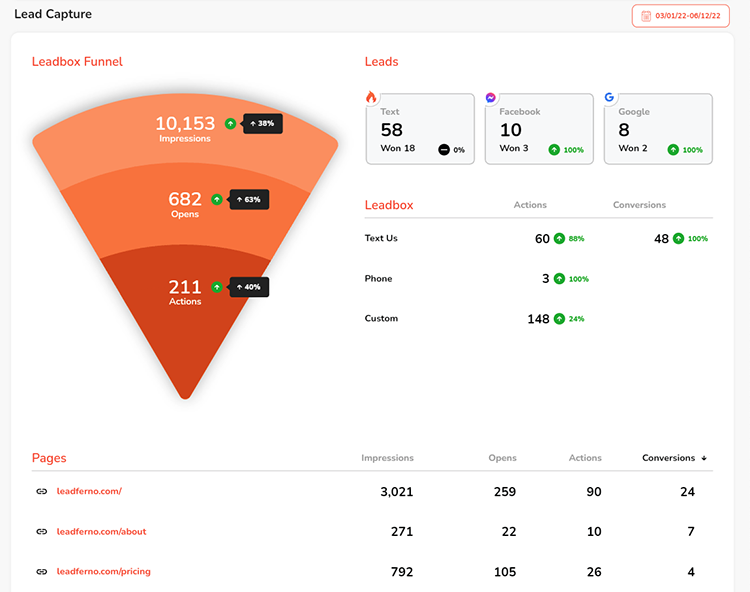 In addition to our reporting internally, we also have a Google Analytics integration that will allow you to use events to track Leadbox activity. Using one of both of these reporting options will allow your agency to make data driven decisions and share in the analysis of performance with your clients.
How your clients win
Although our focus is conversion of website visitors, Leadferno offers many features that your clients will love for efficiency and productivity.
Business Text Messaging Features
The advantages of using a business text messaging app packed with features is a big step up. You have the familiarity of a texting app, but a layer of power features built for business. Leadferno brings you a ton of features, here are just a few main ones:
Shortcuts – saved replies of answers, info, links, and questions in just a tap
Auto-replies – Instant replies to new leads based on business hours
Scheduled messages – send a message at any future time, great for reminders
Reminders – Have open threads pop to your attention
Notifications – Push, desktop and SMS alerts to new leads and replies
Transfers- move a full text thread to any other member of your team
Notes – Add internal information to threads only visible to your team
Facebook Messenger – Integrate Messenger to read and reply from Leadferno
Google's Business Messages – Integrate Messages to read and reply from Leadferno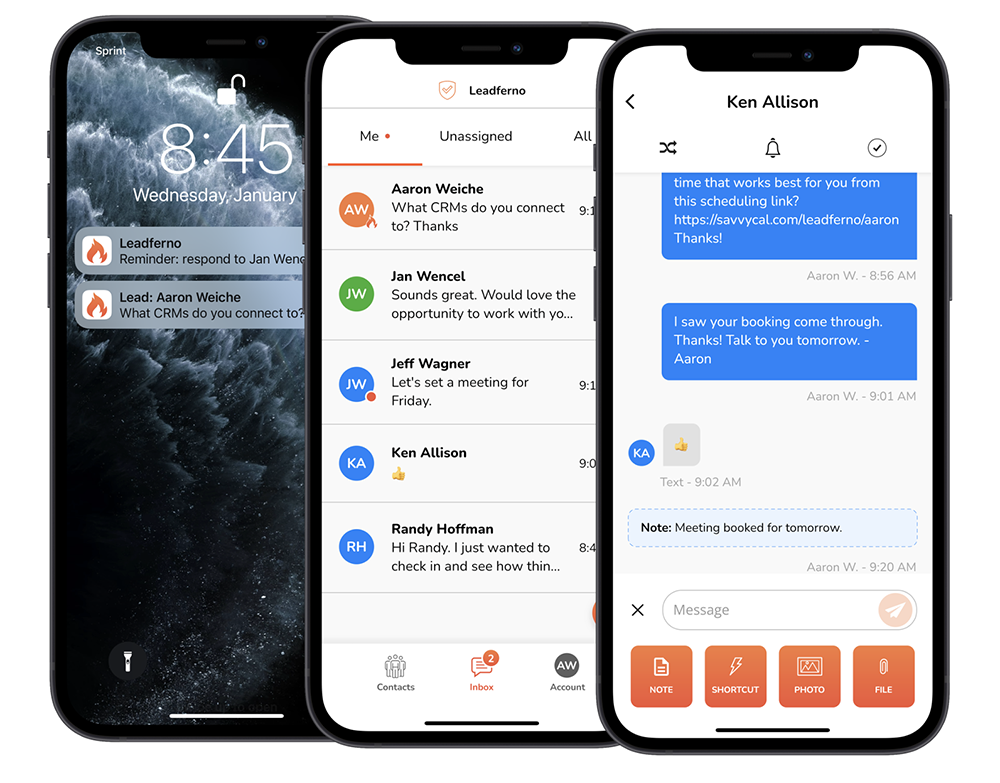 Security
Data security and centralization is a big benefit to using a business text messaging app. Instead of employees using their own SMS app on their phone and having conversations, contacts, and data outside of your control, everything is under your management with Leadferno.
Not losing valuable customer and prospect contact information and conversation history when a sales person or team member leaves the company is a must.
Workflow efficiencies
In addition to the list of features we outlined above, your clients will gain further efficiencies in using text messaging. Having an app that you can access from multiple device types let you work how you want to need to. Leadferno has both a desktop app from your browser and mobile apps for iOS and Android.
Also, moving more leads into messaging can make your team more efficient. On average you can handle 6 to 8 text threads in the same amount of time handling just 1 phone call. Integrations and automations can boost productivity by using Zapier or our API to connect Leadferno with your CRM or other marketing software.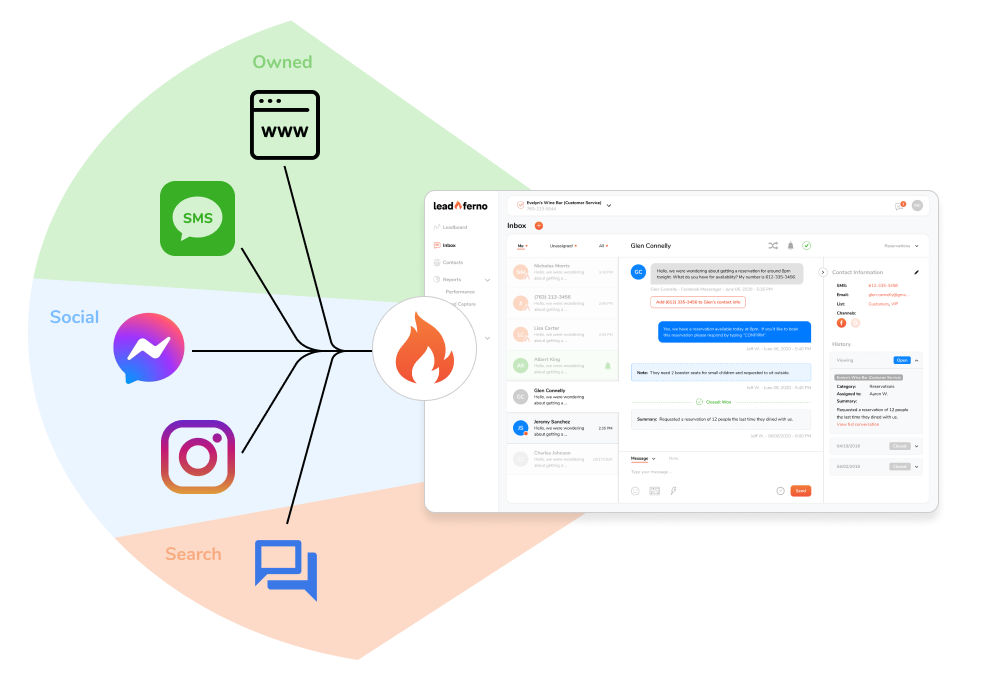 The next benefit is one app to manage multiple messaging channels. Leadferno brings 2-way SMS, Facebook Messenger and Google's Business Messages into one shared Inbox. You can read, reply and use all of our features across three different messaging tools.
Another win is the ability to create new and better processes. Texting and messaging make new touchpoints easier for reminders, follow-ups, review requests and more.
Have we made our point? It's time to text
I know we laid it on pretty think here, but you can see our passion just needs to be shared, especially with you. We're of the opinion that ALL businesses will be offering 2-way texting in the next five years, so getting your clients started now gives them a first mover advantage along with the conversion and communication benefits we outlined.
Being a Partner with Leadferno allows you to bring a fantastic solution to your clients, backed by proven digital marketers that involves you with the solution. We see this as a win-win-win for us, you, and your clients.
So what are you waiting for? Click to text us on the right or fill out our short Partner form to get more information or a demo today.
Similar posts you may be interested in:
Categories: